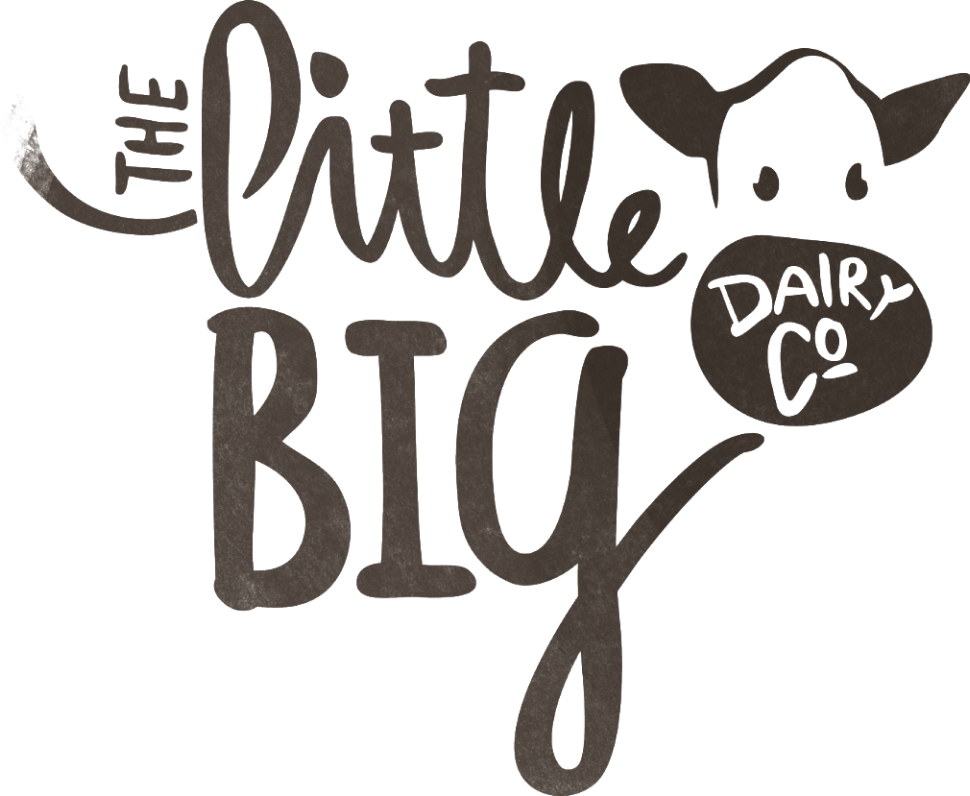 Wholesale Milk Prices
At the Little Big Dairy Co, we have a tremendous belief in the quality and amazing fresh taste of all our products and when we started the company, we were determined to ensure that everyone, not just a lucky few, could access our delicious dairy products.
One of our core purposes is that everyone can get their hands on our products and that's why we put our products on store shelves throughout the country. We haven't stopped there though, and you can now make a bulk milk purchase directly from the farm.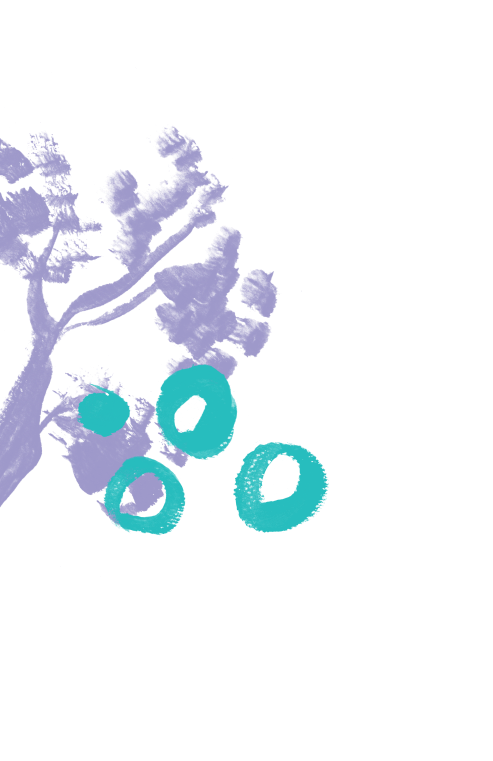 Everything We Believe, Captured In A Bottle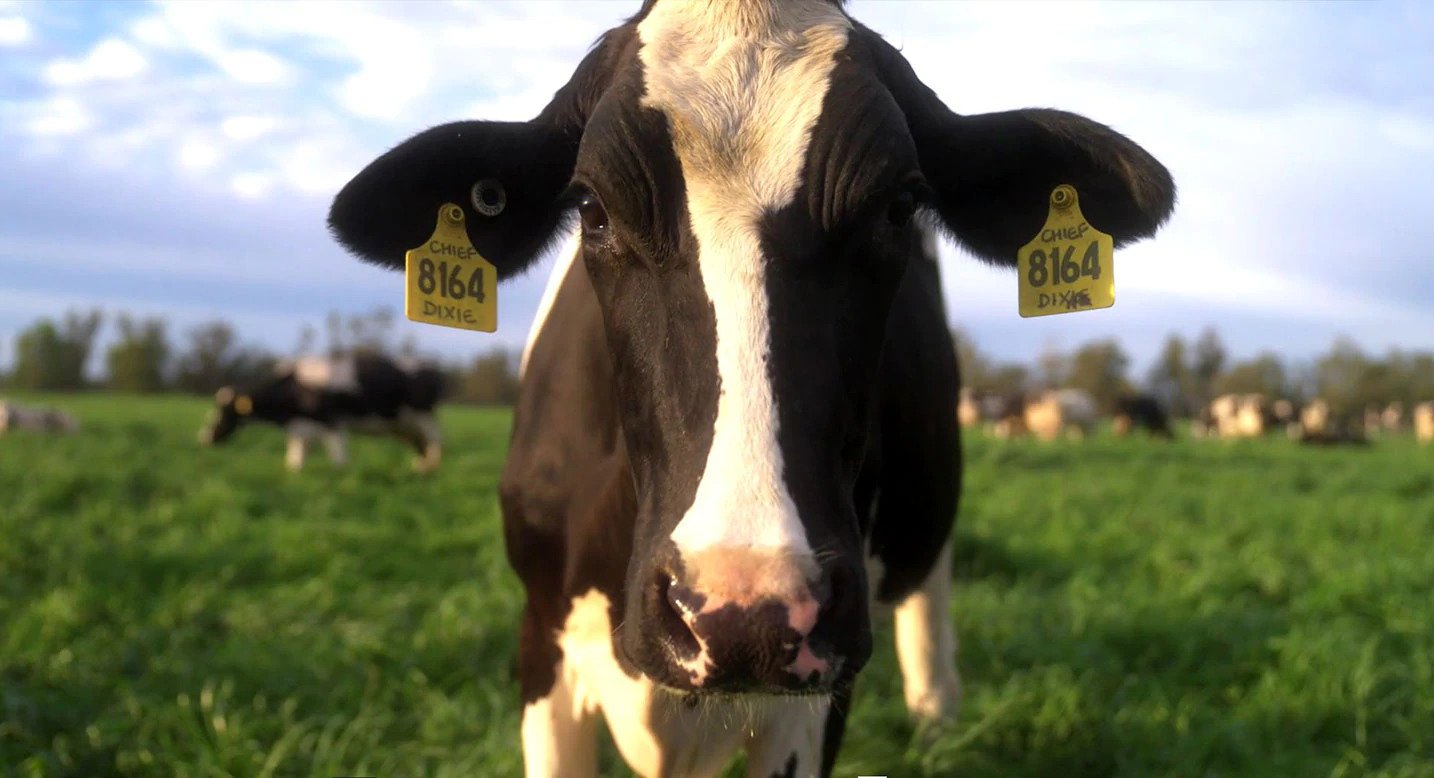 At the heart of our farm on the banks of the Macquarie River are two generations of our family who work tirelessly to bring you Australia's best tasting Single Source dairy brand. We each have a role, working together through the supply chain.
Multi Award
Winning
100% Australian
Owned
Single
Source
Sustainably
Farmed

100% Family
Operated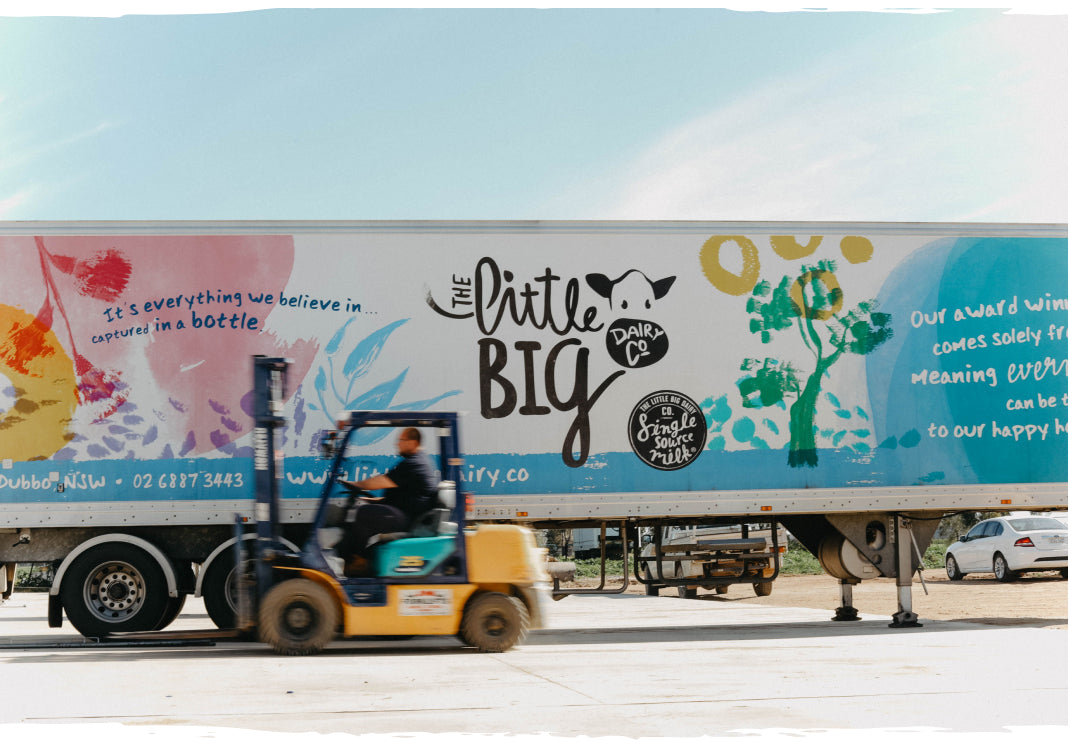 Wholesale Prices,
Premium

Flavour

When people hear the words 'wholesale' or 'bulk' they often believe that they are buying large but will be compromising on quality. Well, we can assure you that despite the amazing price of our wholesale milk that you aren't compromising on flavour or quality; every single litre of our single source milk is packed with a delicious farm-fresh punch.

If you are in the food or hospitality industry, you know all too well that quality is the difference between you and your competitors and we believe that our products can be that difference.

So what is it that makes the Little Big Dairy Co products so flavourful?

The secret to our creamy, high-quality products comes down to two things: the happiness of our cows and our single source process.
Timing is
Everything
For years we had to rely on other companies to process our raw dairy before it was sold to its final destination and while there is nothing wrong with this - we simply didn't like the fact that we couldn't see how our products were being treated and how long the process was taking.
When raw dairy is processed by another company, it usually sits in storage before it sold and shipped to the processing facility and then once it gets there, it's likely to sit for a little more time before it is finally refined and packaged. After that, the product has to spend even more time before being sold and shipped to the final shop or store.
The low prices for raw dairy and the desire to be in complete control of every step of our process pushed up into building our own processing facility on the family farm. This on-site operation means that our milk doesn't have to sit around; in fact the process from milking to processing, packing and selling normally takes 12 hours or less, which is what gives our products that unbelievably fresh taste.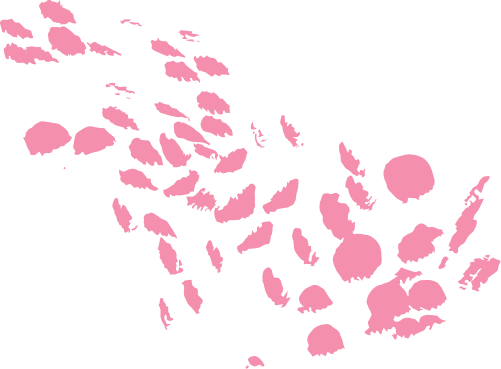 some customer love
Our business has been using Little Big Dairy Milk for around 6 months. We love the flavour, the consistency and the people behind the company. Little Big have been great in supporting our business and we love working with them. Keep up the good work!
I am always searching for milk that has not been stripped of its natural creamy flavour. I am so pleased my search is over! As a farmer I believe happy cows produce better milk and applaud your animal care.
Always a pleasure to support a great product. Throw in an enlightened approach to modern Australian sustainable agriculture that directly profits the actual producers and its an absolute no brainer.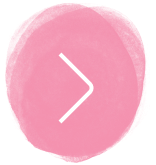 Wholesale Milk Prices
Doesn't

Mean Low Quality

While the processing of our products is incredibly important, getting the best dairy milk that we produce starts its journey long before getting to the processing part. Our family has been in dairy farming for as long as we can remember and so we know that the best milk comes from the happiest and healthy cows.

Our 800 head of beautiful Hosteins aren't simply livestock, they're part of the family and we treat them as such. Each individual is well-loved and named; we work around the clock with vets and nutritionists to ensure that our herd is one of the most content in the world and this reflects in the taste of their milk.
Give Your Customers the Quality That They Deserve!
We believe that everyone deserves to try the high-quality, premium dairy products that we produce and we want to help your business thrive too! Have a look at our wholesale milk cost, give our products a try and you'll see just what we're talking about. You'll have the happiest customers in the industry!
Emma
Our Range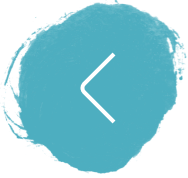 The highest quality, deliciously creamy, single source milk on the market. Like all our products, this award winner is traceable back to the very cow that made it. Available in a 1 or 2 litre HDPE plastic bottle.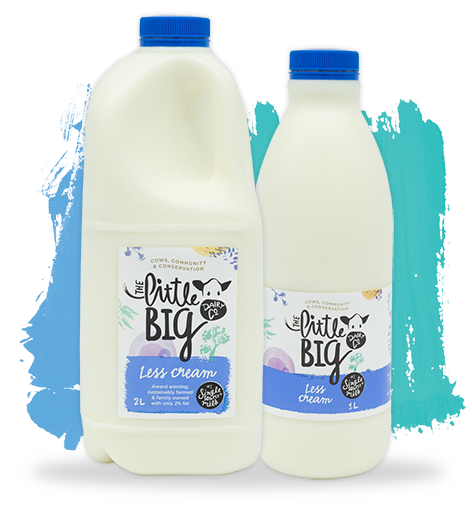 Accredited as being Australia's Champion Milk 2017, our less cream milk has all the flavour of our full cream milk, but a little less fat. Available in a 1 or 2 litre HDPE plastic bottle.
Our no cream milk has had the cream delicately separated out, contains no added milk powder, has 0% fat content, and boasts extreme froth-ability. Available in a 1 or 2 litre HDPE plastic bottle.
For those looking for a less processed option, our premium non-homogenised milk has a lovely thick layer of cream on top that you can shake in or scoop out. Available in plastic or glass.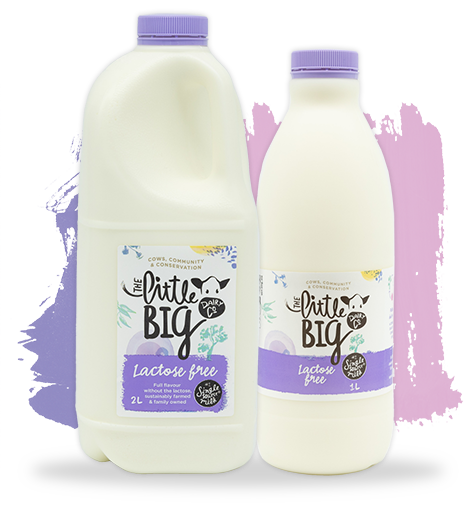 It is your favourite Full Cream milk, still full of flavour but without the lactose. Single Source milk, traceable back to the very cow that made it.
Available in a 2L HDPE bottle.
Made in house and containing only 4 ingredients including real coffee, raw sugar and vanilla in full cream milk, this product is Australia's only Fairtrade accredited coffee milk. Available in a 500ml or 2L bottle.
Made right here on our farm with only 4 ingredients, including raw sugar, cocoa, vanilla and full cream milk, Australia's only Fairtrade accredited chocolate milk is one both adults and kids can enjoy. Available in a 500ml or 2L bottle.
Truly addictive and 100% natural, this delicious drink contains less cream milk, local honey, malt extract and vanilla extract. A great sugar-free treat for all the family. Available in a 500ml or 2L bottle.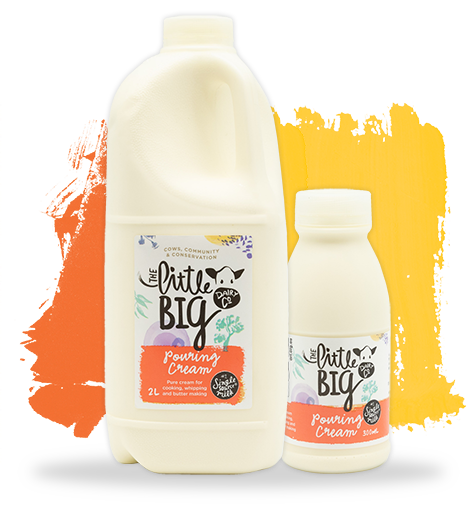 With 42% butter fat content and no additives, people love our 100% pure pouring cream for cooking, whipping and butter making. Available in 300ml and 2L HDPE bottles.
Available in 300ml glass jar or 1.1 litre and 2.2 litre tubs, our award winning cream is so sweet, so thick and so luscious, it's no wonder it was judged the number 1 cream in Australia in the 2018 Grand Dairy Awards.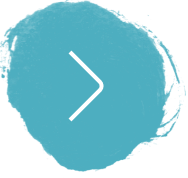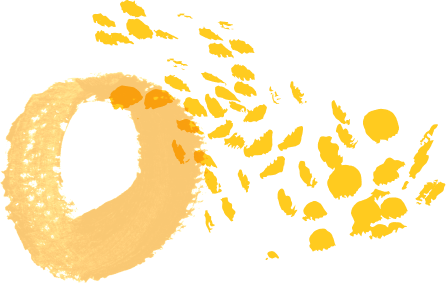 Award Winning
and this is only a few!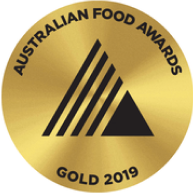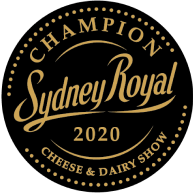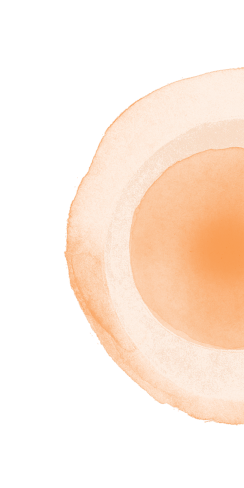 Want to try it for yourself?
Here's Where You Can Buy Our Products
Unlike most dairy brands, 1km down the road from our milking parlour is our own processing plant. This means we can guarantee the traceability, quality and integrity of our Single Source milk.

Yes!

We Wholesale To
Cafes And Retailers
To Cafe Owners
Our Single Source approach delivers high quality milk from source to supply that is traceable down to the very cow that made it. Bottled fresh daily in our on-farm factory, our milk has the perfect texture and stretch to enhance the taste of your coffee. Get to know how we produce better performing, more consistent and better tasting coffee.
To Retail Outlets...
Stocking the Little Big Dairy Co brand differentiates your store as a purveyor of unique, high-quality produce, and attracts shoppers with an appetite for premium milk from an authentic, ethical dairy supplier. People who try our milk tend to become loyal consumers, which means they'll keep coming back to your store.