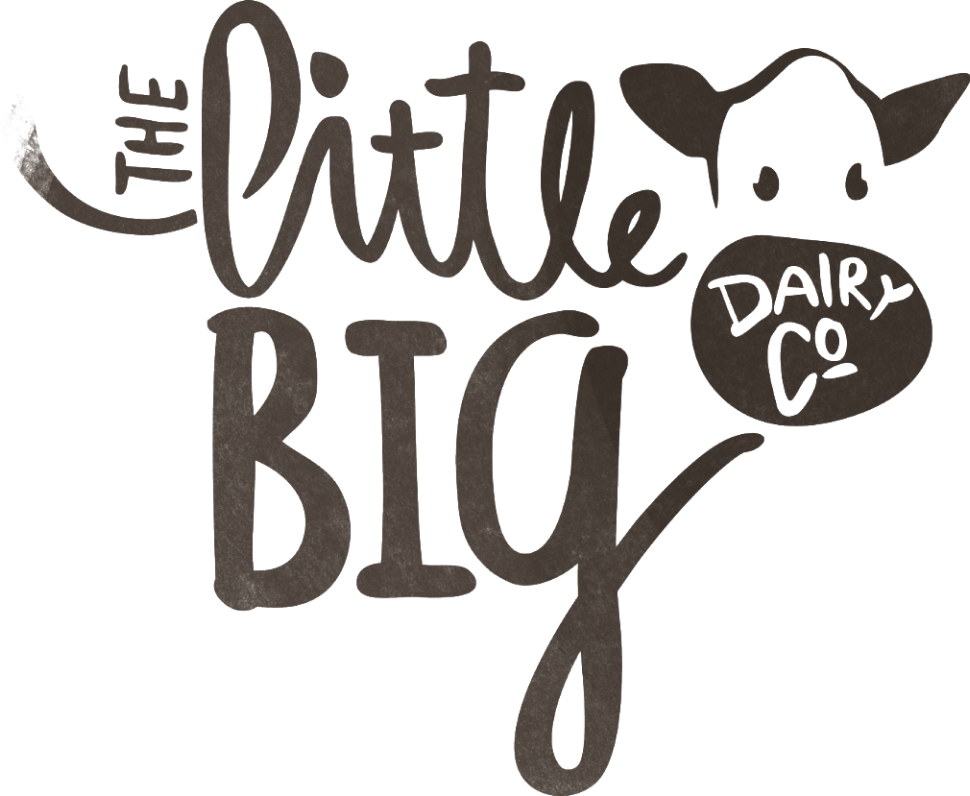 Milk Producers Australia
We started the Little Big Dairy Co to deliver the best-tasting, 'Single Source' milk you'll drink to as many people as possible. It's our belief that this shouldn't be reserved for the lucky few. It should be readily available to many, supporting the economy in which it was made.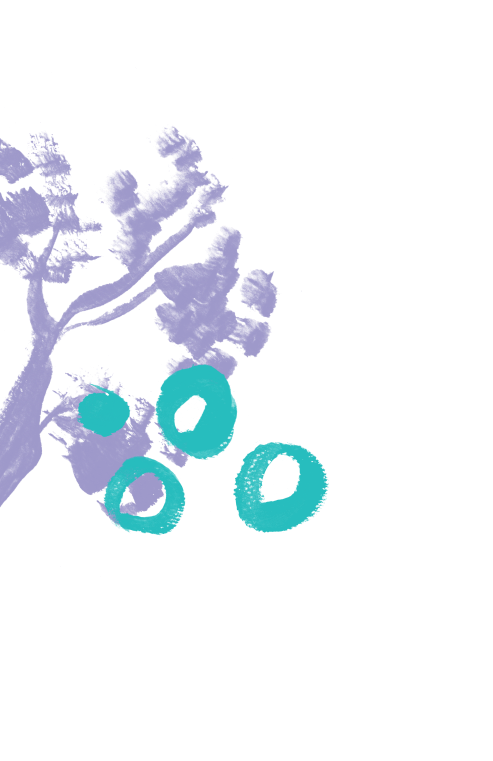 Everything We Believe, Captured In A Bottle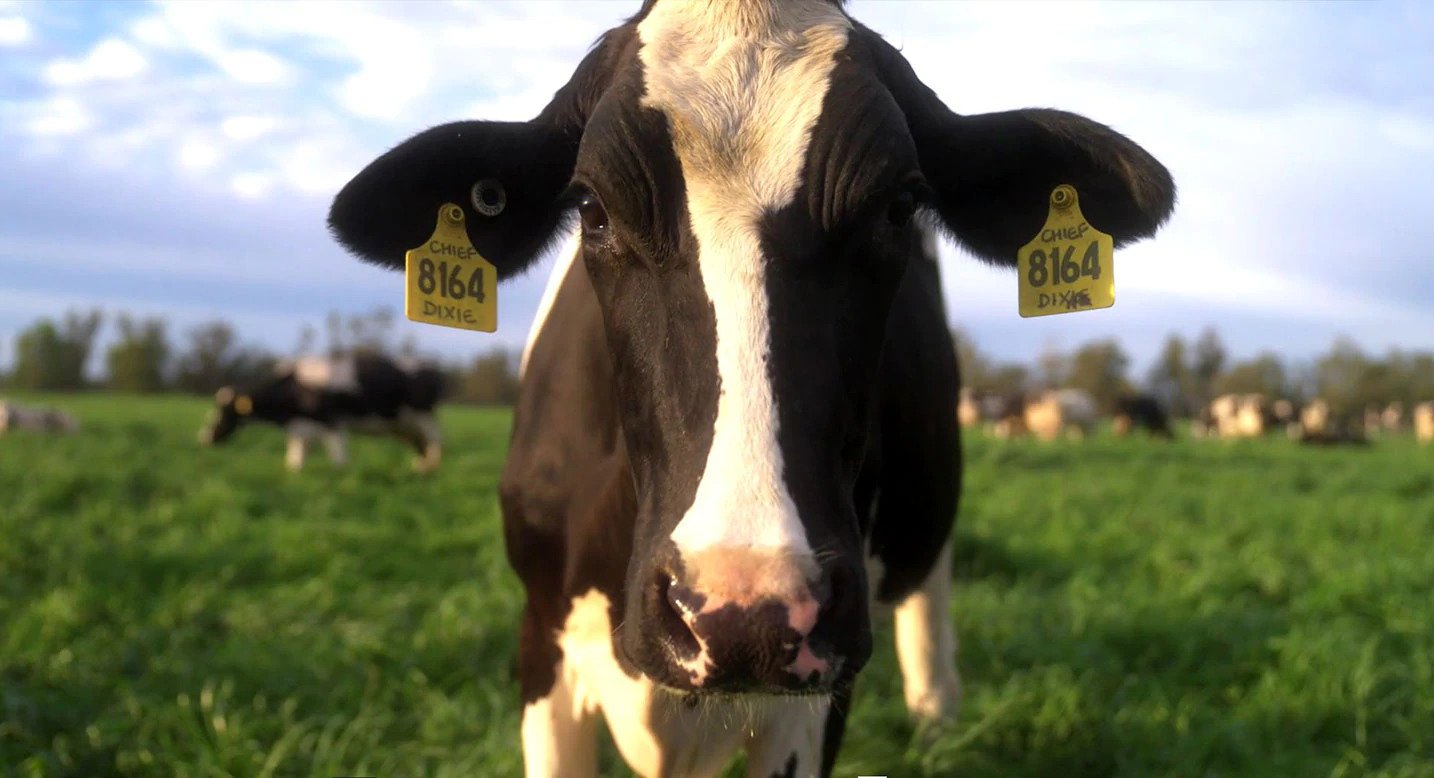 At the heart of our farm on the banks of the Macquarie River are two generations of our family who work tirelessly to bring you Australia's best tasting Single Source dairy brand. We each have a role, working together through the supply chain.
Multi Award
Winning
100% Australian
Owned
Single
Source
Sustainably
Farmed

100% Family
Operated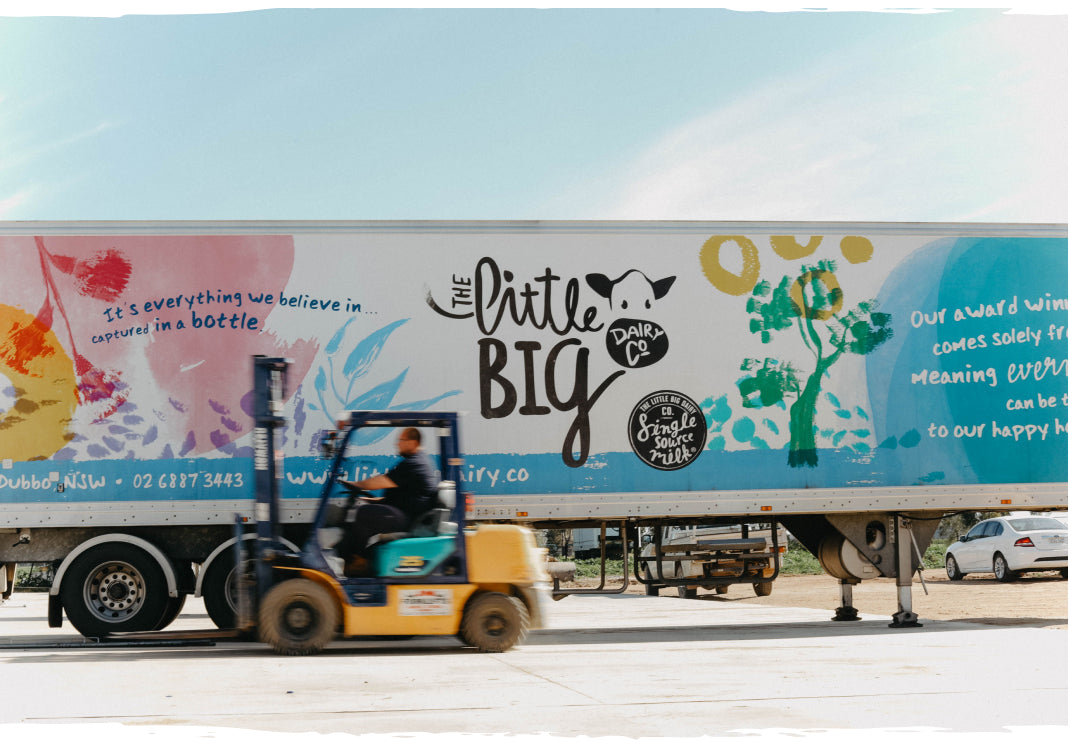 Milk Producers in Australia
Know

Healthy Cows Make Great Products

The Little Big Dairy Co is a small company with a big heart and the desire to get our premium quality milks to as many people as possible. We come from a long line of dairy farmers, and our family works hard to continue building on their traditions.

Every good farmer knows you have to start with the basics. No matter how much we evolve as dairy farmers, one thing will always remain the same for milk producers in Australia: cows. We can't make our products without healthy, happy cows.
We'd Like to
Introduce

You to Some Very Important Staff

That's why our cows are considered among our most important staff. We treat them the same as we would any person in our employment. Which is to say, they're treated like members of our family. We truly care for their welfare, and we can even introduce our cows to you by name!

Like our little Wildfire, always the first one at the gate in the morning. She's just as much of a go-getter as the rest of us!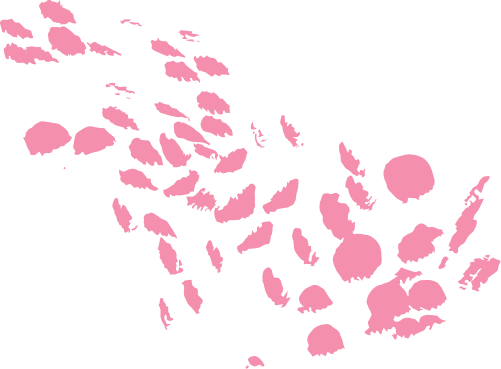 some customer love
Our business has been using Little Big Dairy Milk for around 6 months. We love the flavour, the consistency and the people behind the company. Little Big have been great in supporting our business and we love working with them. Keep up the good work!
I am always searching for milk that has not been stripped of its natural creamy flavour. I am so pleased my search is over! As a farmer I believe happy cows produce better milk and applaud your animal care.
Always a pleasure to support a great product. Throw in an enlightened approach to modern Australian sustainable agriculture that directly profits the actual producers and its an absolute no brainer.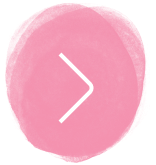 Personalising The Milk Industry In Australia
Some aspects of the dairy industry, in Australia and beyond, have attracted a lot of negative attention in recent years. And it's created unrest amongst consumers. But Little Big Dairy Co is doing its utmost to deliver ethical and sustainable milk products to the people of Australia.
Our family has been in the milk industry in Australia for over 100 years, grazing cattle near the Macquarie River and delivering exceptionally tasty milk to our consumers. Read More
Some milk producers in Australia have sold their farms to international companies, whilst other Australian milk producers have entered into cooperative relationships. But this doesn't always help promote - or develop - independent farms. Nor does it guarantee the quality of the product that you, the customer, receive. Because we fully operate our own farm, profits are continually reinvested for further recycling facilities and increased automation for greater efficiency and care.
Here at Little Big Dairy, we pride ourselves on knowing that from the first drop to the last, every bottle of milk we deliver has come from a single source. It's entirely traceable down to the specific cow. All milk from our cows is sent straight to processing here on the farm, where it is also bottled.
With our efficient processes, it can take as little as 24 hours for milk to go from cow to bottle. We don't process more than is absolutely necessary, and we store milk for as short a time as possible. This means that you will receive milk with a much longer shelf life compared with other brands.
Top Quality Milk Producers In Australia
Little Big Dairy Co takes great care of the cows' welfare - they're part of our family after all. And this, in turn, ensures the milk tastes far superior to other types available on the market. The natural creamy texture is retained through minimal processing and our customers can't get enough!
We're award-winning 100% Australian milk producers. We've received a humbling number of gold awards for our premium brand standards and the lip-smackingly good taste of our milk. And we receive more each year because we keep our sights set on delivering top-tier milk products to the Australian people.
Our full range has grown to include full-cream, less cream and no-cream milk varieties, as well as flavoured milk, premium non-homogenised milk, pouring cream and double cream. Our range is perfectly suited for use in cafes and restaurants, as well as for resale in retail units. Customers can also purchase directly and benefit from our doorstep delivery service.
Ethics And Sustainability In The Milk Industry
For 100 years, our farm in Dubbo NSW has grown and invested in sustainability. And we continually add to our processes to ensure any waste (water, for example) that can be recycled, WILL BE recycled. We've recently added a soft plastic bailer to our facilities to increase our recycling. And, we've cut out the use of plastic crates during deliveries to prevent the need for excessive washing between uses. Instead, we now use cardboard boxes, allowing more products to fill each van, reducing the overall number of trips and our carbon footprint alongside it. We're working on a way to recover and recycle the HDPE plastic bottle we use for milk. We're hopeful this service will be available in the near future.
If you would like to keep up to date with our farm here on the Macquarie River, please sign up to receive our newsletter. Alternatively, you can follow us on Instagram (where we showcase cute cows and sustainable farming).
Read Less
Our Holsteins are Part of the Chesworth Family
We honestly care about quality of life for our cows because they truly are part of our family. It was heartbreaking for us to sell off a portion of our herd back in 2012, but that's what gave us the seed money to set up our on farm processing plant.We're well on our way to being a little dairy company with a big reach. Our ultimate goal is to get our products into as many homes and businesses across Australia as we possibly can. The Chesworth name has a hundred years of farming experience behind it. That's 100 years of learning how to care for our cows to produce the finest raw milk in the Australian NSW. So, when you buy from Little Big Dairy Co, you know that you're getting fresh milk from happy cows!
Look for our products in IGA supermarkets and select stockists throughout Australia. We also sell in bulk through various so local businesses can serve up something fresh for their customers as well!
Emma
Our Range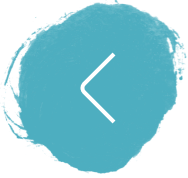 The highest quality, deliciously creamy, single source milk on the market. Like all our products, this award winner is traceable back to the very cow that made it. Available in a 1 or 2 litre HDPE plastic bottle.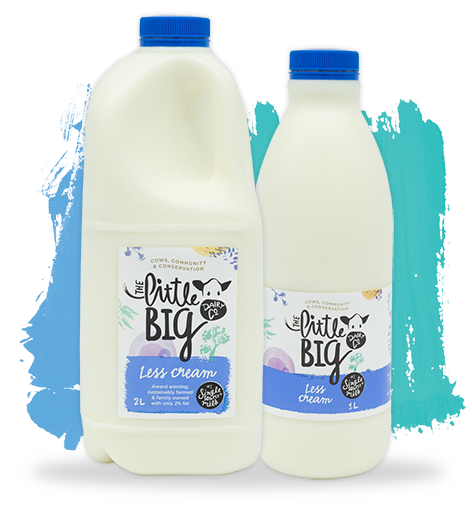 Accredited as being Australia's Champion Milk 2017, our less cream milk has all the flavour of our full cream milk, but a little less fat. Available in a 1 or 2 litre HDPE plastic bottle.
Our no cream milk has had the cream delicately separated out, contains no added milk powder, has 0% fat content, and boasts extreme froth-ability. Available in a 1 or 2 litre HDPE plastic bottle.
For those looking for a less processed option, our premium non-homogenised milk has a lovely thick layer of cream on top that you can shake in or scoop out. Available in plastic or glass.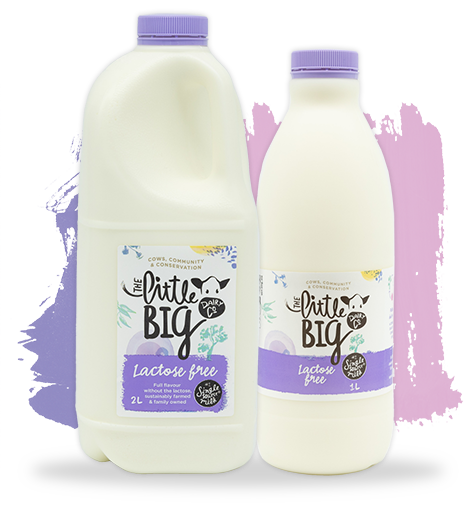 It is your favourite Full Cream milk, still full of flavour but without the lactose. Single Source milk, traceable back to the very cow that made it.
Available in a 2L HDPE bottle.
Made in house and containing only 4 ingredients including real coffee, raw sugar and vanilla in full cream milk, this product is Australia's only Fairtrade accredited coffee milk. Available in a 500ml or 2L bottle.
Made right here on our farm with only 4 ingredients, including raw sugar, cocoa, vanilla and full cream milk, Australia's only Fairtrade accredited chocolate milk is one both adults and kids can enjoy. Available in a 500ml or 2L bottle.
Truly addictive and 100% natural, this delicious drink contains less cream milk, local honey, malt extract and vanilla extract. A great sugar-free treat for all the family. Available in a 500ml or 2L bottle.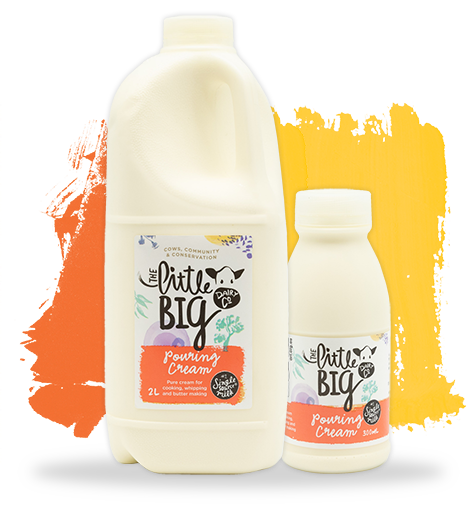 With 42% butter fat content and no additives, people love our 100% pure pouring cream for cooking, whipping and butter making. Available in 300ml and 2L HDPE bottles.
Available in 300ml glass jar or 1.1 litre and 2.2 litre tubs, our award winning cream is so sweet, so thick and so luscious, it's no wonder it was judged the number 1 cream in Australia in the 2018 Grand Dairy Awards.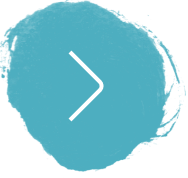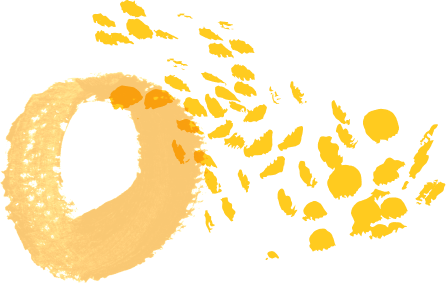 Award Winning
and this is only a few!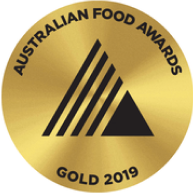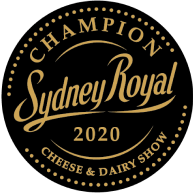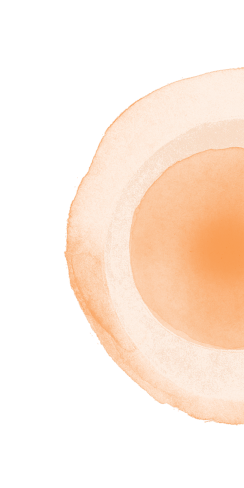 Want to try it for yourself?
Here's Where You Can Buy Our Products
Unlike most dairy brands, 1km down the road from our milking parlour is our own processing plant. This means we can guarantee the traceability, quality and integrity of our Single Source milk.

Yes!

We Wholesale To
Cafes And Retailers
To Cafe Owners
Our Single Source approach delivers high quality milk from source to supply that is traceable down to the very cow that made it. Bottled fresh daily in our on-farm factory, our milk has the perfect texture and stretch to enhance the taste of your coffee. Get to know how we produce better performing, more consistent and better tasting coffee.
To Retail Outlets...
Stocking the Little Big Dairy Co brand differentiates your store as a purveyor of unique, high-quality produce, and attracts shoppers with an appetite for premium milk from an authentic, ethical dairy supplier. People who try our milk tend to become loyal consumers, which means they'll keep coming back to your store.