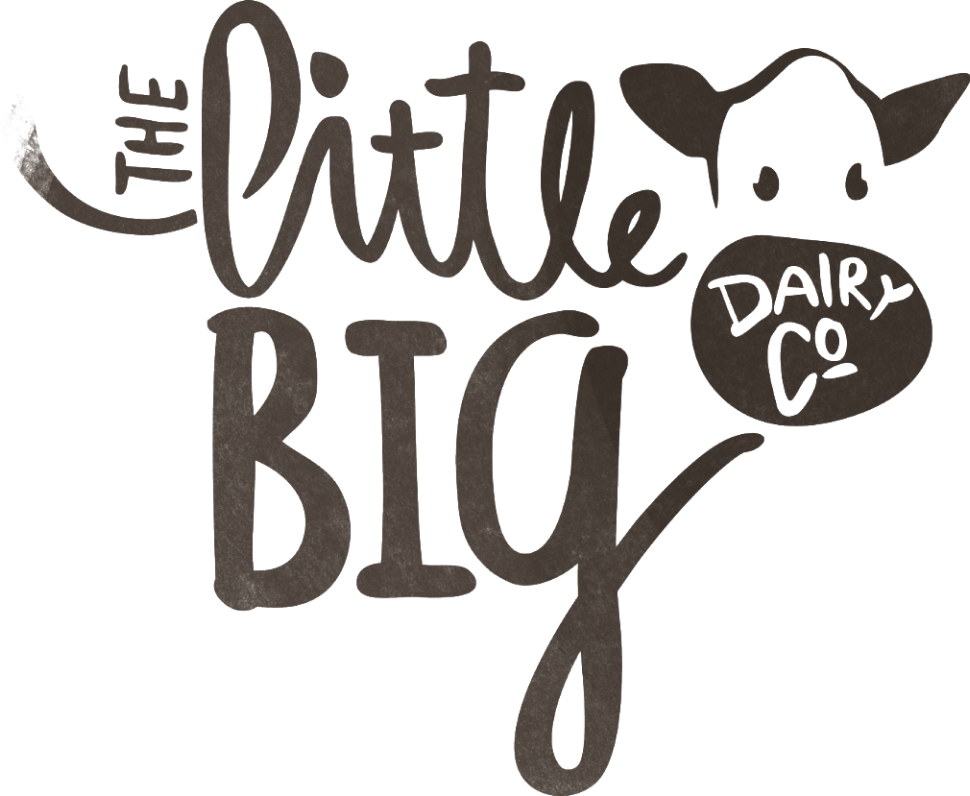 Australian Dairy Farmers
Our family have been Australian dairy farmers for over 100 years throughout multiple generations. The Little Big Dairy Co. is our way of giving back to the local community, bringing you the best quality dairy farm products from our 800 strong herd of Holstein cows. Read More
Australian Dairy Farmers Milk
We started the Little Big Dairy Co to deliver the best-tasting, 'Single Source' milk you'll drink to as many people as possible. It's our belief that this shouldn't be reserved for the lucky few. It should be readily available to many, supporting the economy in which it was made.
Little Big Dairy Co is proud to serve the Australian community, bringing you the best in quality dairy products from our farm in New South Wales. We have a passion for what we do, and it shows. Our milk and dairy products deliver a fresh taste that other brands simply can't match. The consecutive medals awarded prove this.
Read Less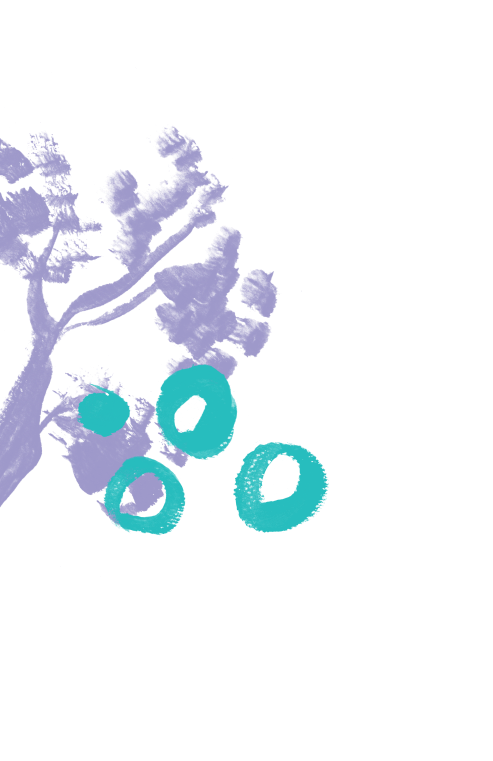 Everything We Believe, Captured In A Bottle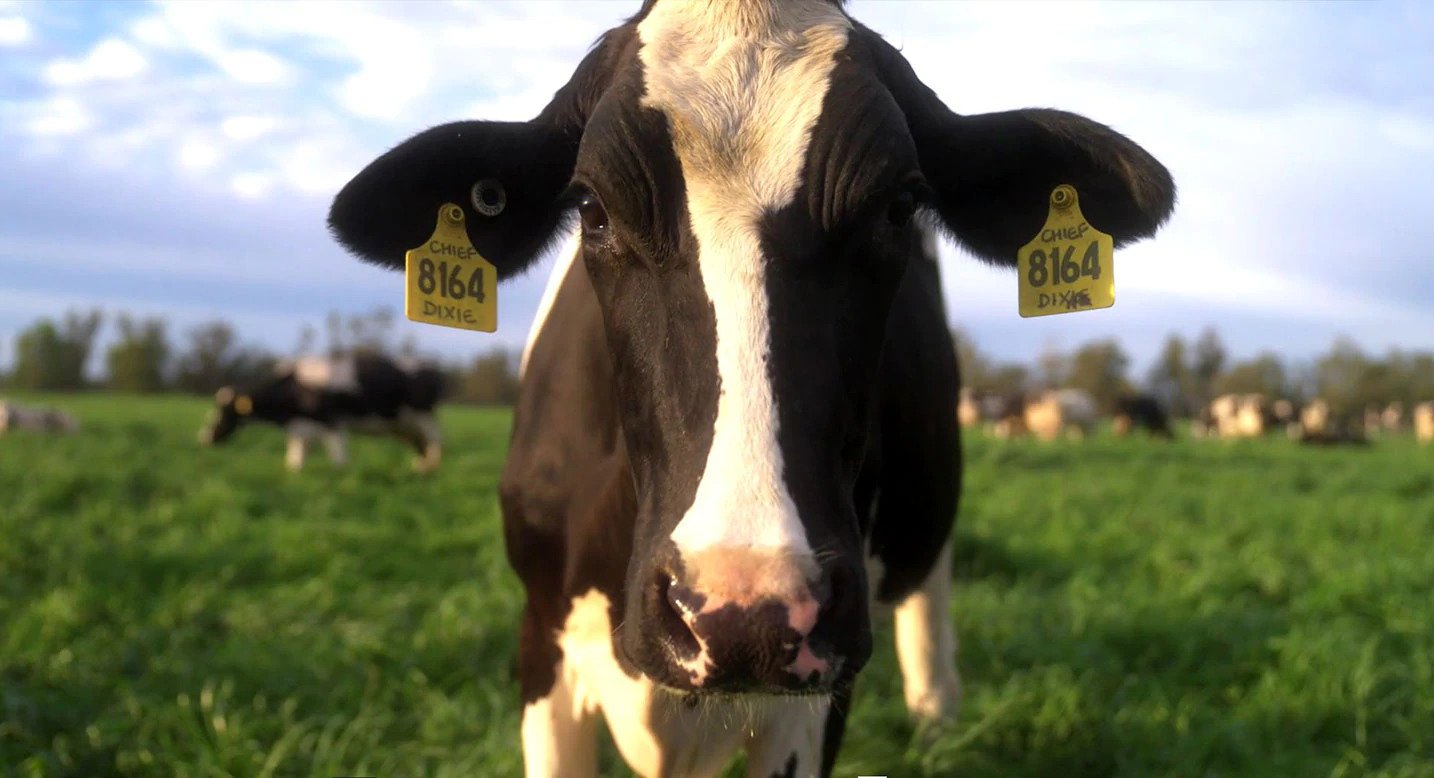 At the heart of our farm on the banks of the Macquarie River are two generations of our family who work tirelessly to bring you Australia's best tasting Single Source dairy brand. We each have a role, working together through the supply chain.
Multi Award
Winning
100% Australian
Owned
Single
Source
Sustainably
Farmed

100% Family
Operated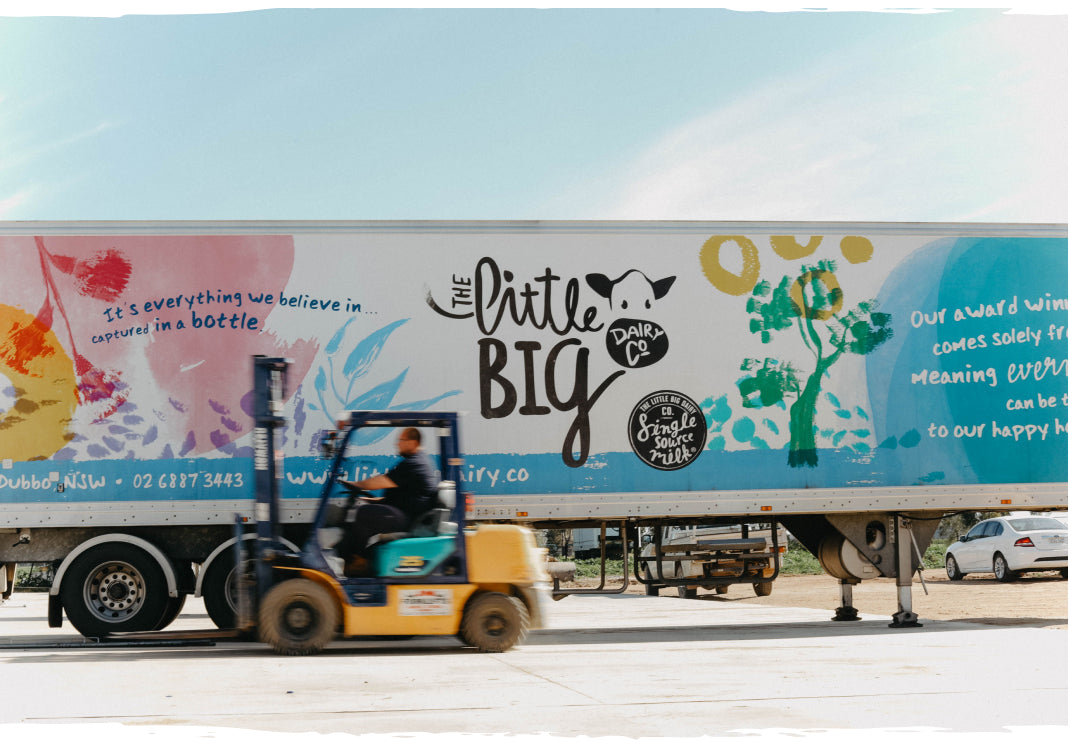 Our Farm
and

Family

You'll find our farm in the Central West of New South Wales, which is where all the magic happens. The whole process takes place on our farm by members of our family. Coming from a long line of dairy farmers, everyone gets involved, from birthing and rearing calves to bottling and selling high-quality milk products to the local community. We also work with local farmers to provide them with dairy cows and studs and they provide us with fodder and other products from their Australian farms.

As dairy farmers in Australia, we think it's important that not only are our customers happy, but our cows are even happier. We consider them part of the family, so we know the name and personality of each and every one. We treat them all with the utmost love and care so make sure that they produce only the highest quality milk and additions to the family.
We're Your
Local

Australian Dairy Farmers!

We started The Little Big Dairy Co. to deliver the best tasting single source milk to people across Australia. Thanks to modern technology, we can do this and more. We can trace each milk product back to the cow it came from, when it was milked, and even where on the farm. If a cow is ill or on antibiotics, our machines can detect this and stop their milk from continuing through the process to your glass until their milk is 100% back to normal. Our up-to-date technology is crucial to the production of our milk and cream as it helps us sell over 8 million litres of milk per year and share our products with you.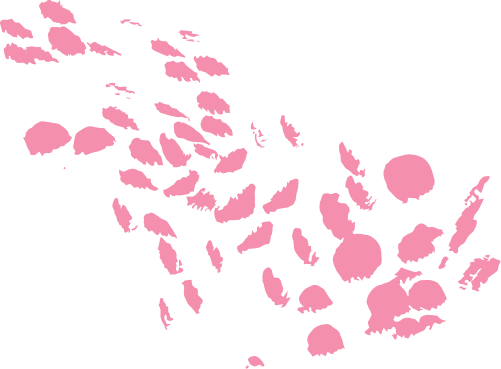 some customer love
Our business has been using Little Big Dairy Milk for around 6 months. We love the flavour, the consistency and the people behind the company. Little Big have been great in supporting our business and we love working with them. Keep up the good work!
I am always searching for milk that has not been stripped of its natural creamy flavour. I am so pleased my search is over! As a farmer I believe happy cows produce better milk and applaud your animal care.
Always a pleasure to support a great product. Throw in an enlightened approach to modern Australian sustainable agriculture that directly profits the actual producers and its an absolute no brainer.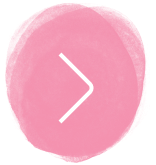 You'll Fall in
Love

with Our Products

We have all kinds of different milk and dairy products available for you to choose from, whether it's full cream milk or no cream milk, flavoured milk, or pouring cream. All of our products are made with care, ready to wow anyone who drinks it.

Our flavoured milk is one of our best sellers to get children to drink more milk. It's important for children to have dairy in their diet to help them grow and improve their immune systems. But sometimes it can be hard to encourage them to drink milk. Of course, it's always more inviting when it's chocolate flavoured. Our flavoured milk contains only 4 ingredients, all of which either come from our farm or Fairtrade farms which provide our cocoa, coffee, and vanilla beans.
Questions About Our Australian Dairy Farmers?
If you have any other ideas you'd like to try, let us know! We'd love to hear what you think.
You can find our products on sale all over Western Australia and we even offer doorstep delivery to some areas of New South Wales and Australian Capital Territory
Emma
Our Range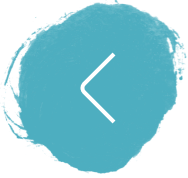 The highest quality, deliciously creamy, single source milk on the market. Like all our products, this award winner is traceable back to the very cow that made it. Available in a 1 or 2 litre HDPE plastic bottle.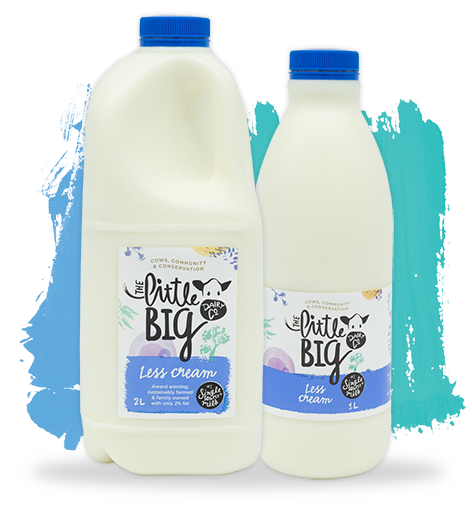 Accredited as being Australia's Champion Milk 2017, our less cream milk has all the flavour of our full cream milk, but a little less fat. Available in a 1 or 2 litre HDPE plastic bottle.
Our no cream milk has had the cream delicately separated out, contains no added milk powder, has 0% fat content, and boasts extreme froth-ability. Available in a 1 or 2 litre HDPE plastic bottle.
For those looking for a less processed option, our premium non-homogenised milk has a lovely thick layer of cream on top that you can shake in or scoop out. Available in plastic or glass.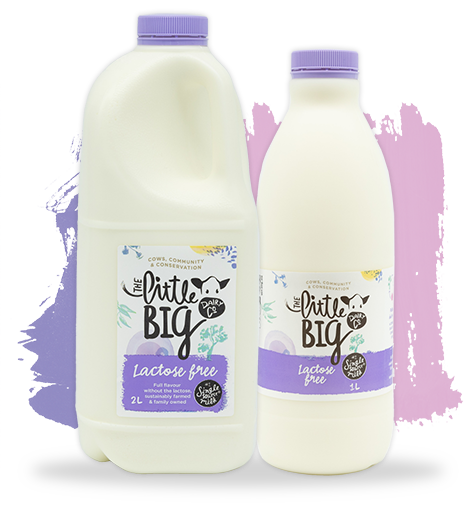 It is your favourite Full Cream milk, still full of flavour but without the lactose. Single Source milk, traceable back to the very cow that made it.
Available in a 2L HDPE bottle.
Made in house and containing only 4 ingredients including real coffee, raw sugar and vanilla in full cream milk, this product is Australia's only Fairtrade accredited coffee milk. Available in a 500ml or 2L bottle.
Made right here on our farm with only 4 ingredients, including raw sugar, cocoa, vanilla and full cream milk, Australia's only Fairtrade accredited chocolate milk is one both adults and kids can enjoy. Available in a 500ml or 2L bottle.
Truly addictive and 100% natural, this delicious drink contains less cream milk, local honey, malt extract and vanilla extract. A great sugar-free treat for all the family. Available in a 500ml or 2L bottle.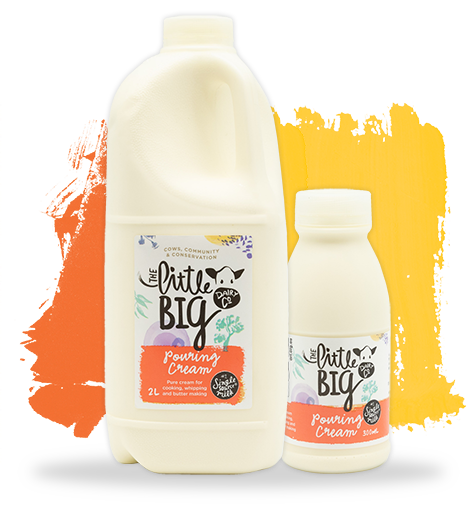 With 42% butter fat content and no additives, people love our 100% pure pouring cream for cooking, whipping and butter making. Available in 300ml and 2L HDPE bottles.
Available in 300ml glass jar or 1.1 litre and 2.2 litre tubs, our award winning cream is so sweet, so thick and so luscious, it's no wonder it was judged the number 1 cream in Australia in the 2018 Grand Dairy Awards.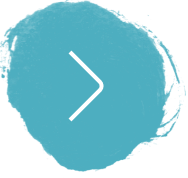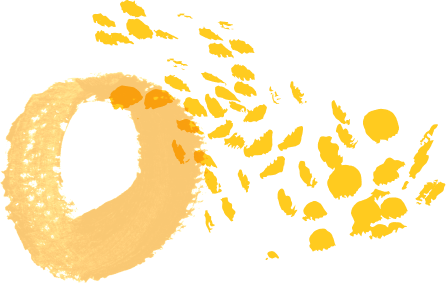 Award Winning
and this is only a few!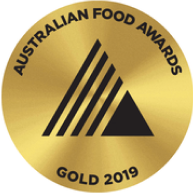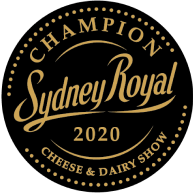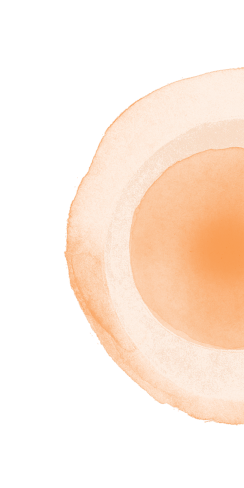 Want to try it for yourself?
Here's Where You Can Buy Our Products
Unlike most dairy brands, 1km down the road from our milking parlour is our own processing plant. This means we can guarantee the traceability, quality and integrity of our Single Source milk.

Yes!

We Wholesale To
Cafes And Retailers
To Cafe Owners
Our Single Source approach delivers high quality milk from source to supply that is traceable down to the very cow that made it. Bottled fresh daily in our on-farm factory, our milk has the perfect texture and stretch to enhance the taste of your coffee. Get to know how we produce better performing, more consistent and better tasting coffee.
To Retail Outlets...
Stocking the Little Big Dairy Co brand differentiates your store as a purveyor of unique, high-quality produce, and attracts shoppers with an appetite for premium milk from an authentic, ethical dairy supplier. People who try our milk tend to become loyal consumers, which means they'll keep coming back to your store.