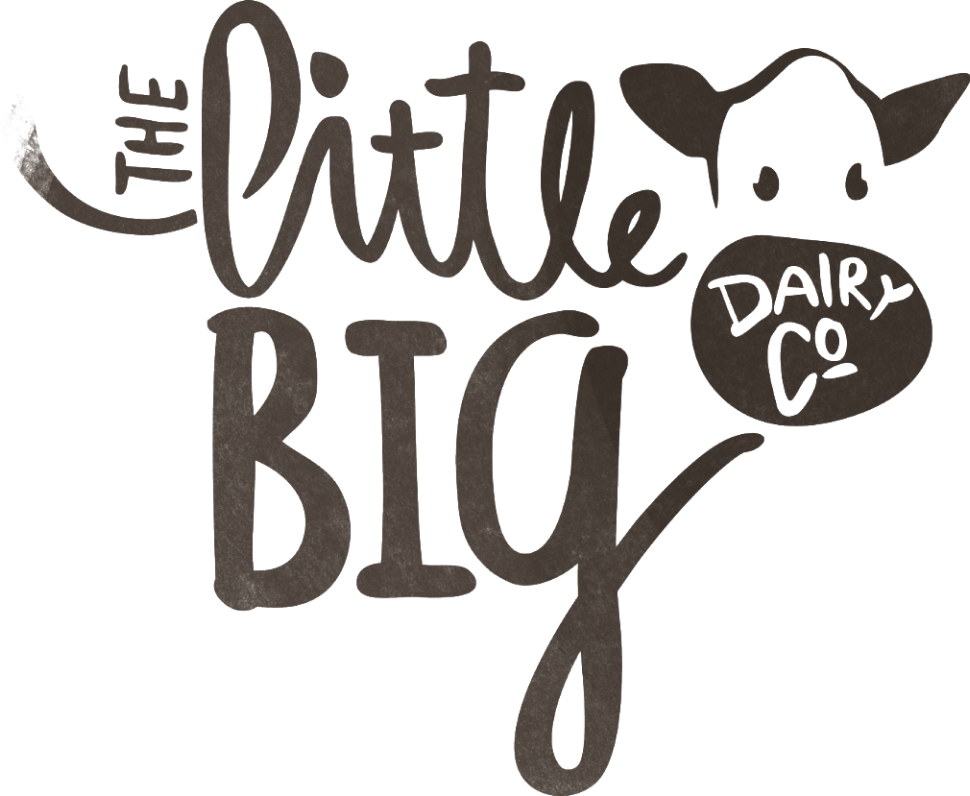 Full Cream Milk
Or maybe it's your favourite to use at home. Our full cream milk is the highest quality, deliciously creamy, Single Source milk on the market. All of our milk products are produced on our farm in New South Wales by our family. And we couldn't do it without our 1000 Holstein cows.
Many people tend to avoid full cream milk in Australia because of its high fat content, but there is very little evidence that suggests you should be avoiding it. Recent research has shown that it might be better for you than you think. Read More
Delicious Full Cream Milk from A Single Source
Whether you love full cream milk with your cereal in the morning or are looking to purchase wholesale for business use, Little Big Dairy Co is here to help.
Little Big Dairy Co makes milk production more personal and environmentally friendly, unlike faceless, impersonal factories. This family-run business is looking to sustainability and safe animal practices to ensure thehigh-fat milk Australia wants is ethically sourced - and that extra care makes the milk creamier and morish.
Each bottle of milk can be traced to a single cow, and despite having 1000 Holstein cows on our farm - we know the names of each and every one! The welfare of our cows is incredibly important to us. Their comfort and care are top priorities. Happy, content cows are more productive with a much healthier milk supply - and their quality of life is far greater here on our sustainable farm.
The Little Big Dairy Co milk production process takes place fully on our farm. That's how we can guarantee your full-fat milk in Australia is ethical, sustainable, and from a single source.
Our methodical and considerate process ensures our high-qualityfull-cream milk is produced consistently - so you know you'll get the product you love every single time. Our high-fat milk in Australia is available to purchase in 1-litre or 2-litre recyclable HDPE bottles.
Sustainable Agriculture for Superior Full-Fat Milk In Australia
Sustainable agriculture is at the heart of everything we do here at Little Big Dairy Co. It's our mission to effectively utilize our waste recycling processes and lower energy usage. Our award-winning full-fat milk in Australia comes from our family-owned farm, which reduces, reuses, and recycles as much as possible.
There's no such thing as waste here!
All water used in the factory that might be dumped elsewhere is redirected toward irrigating the fields at Little Big Dairy Co. We've also invested in solar panels and automatic machinery to aid us in energy conservation. Our full cream milk is now shipped in cardboard cartons, rather than the traditional plastic crate. So each truck can carry more, reducing our overall carbon footprint by making more efficient use of truck space.
Some of our packaging is unavoidably (for now) made of soft plastic. However, we have the capacity to bail the plastic wrap right here on the farm. And, as we look to the future, we hope to soon have the ability to collect and recycle our milk bottles.
Superior Quality Full Fat Milk in Australia
Little Big Dairy Co has been recognized for offering high-quality milk, with many gold awards from Australia's food and dairy shows. We believe the personal touch, coupled with investment in environmentally progressive technologies, helps us create our range of delicious and creamy milk products.
Taking the time to care using sustainable, ethical practices means Little Big Dairy Co is effectively challenging the idea that dairy, and large-scale agriculture, are destructive practices. It's our aim to continually invest in new ways to reduce our carbon footprint and keep delivering the sustainable high-fat milk Australia loves.
If you have any inquiries, please contact the team - we'd love to hear from you!
If you want to follow the journey of a sustainable family farm, you can find us sharing our story on Instagram. You can also keep up to date with what we're doing by signing up for our newsletter.
Read Less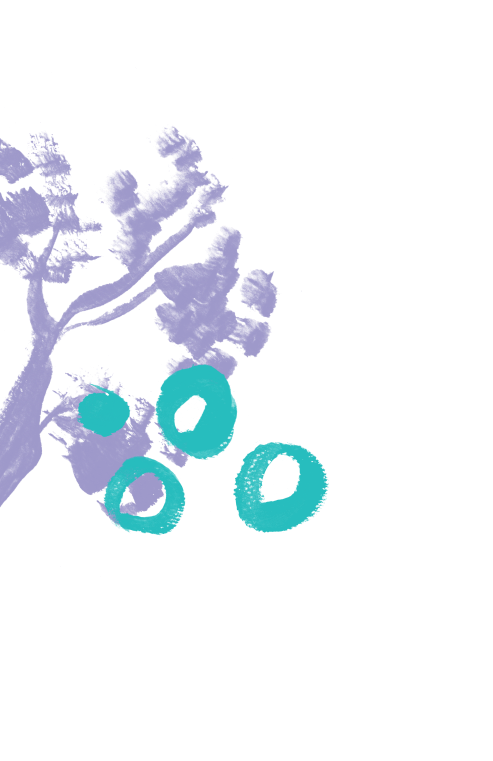 Everything We Believe, Captured In A Bottle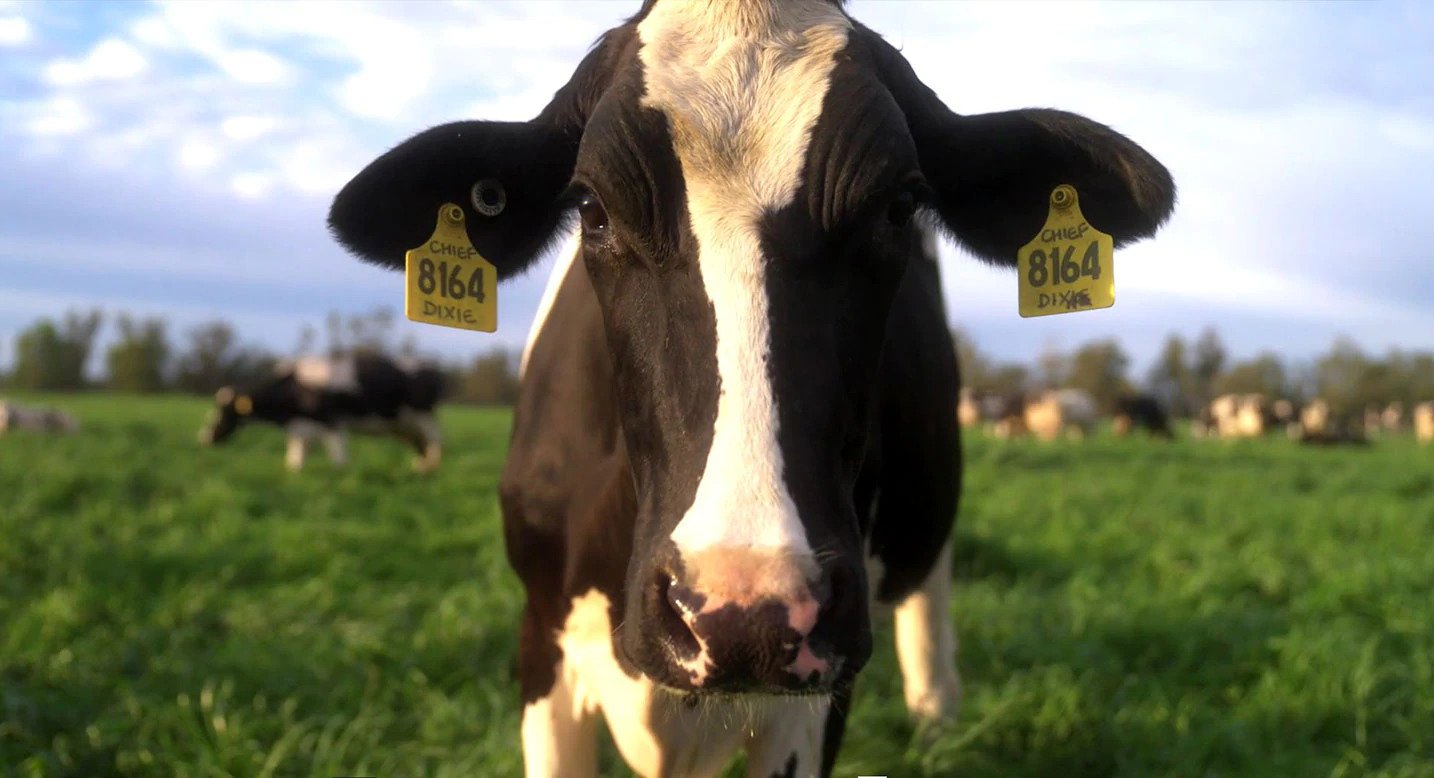 At the heart of our farm on the banks of the Macquarie River are two generations of our family who work tirelessly to bring you Australia's best tasting Single Source dairy brand. We each have a role, working together through the supply chain.
Multi Award
Winning
100% Australian
Owned
Single
Source
Sustainably
Farmed

100% Family
Operated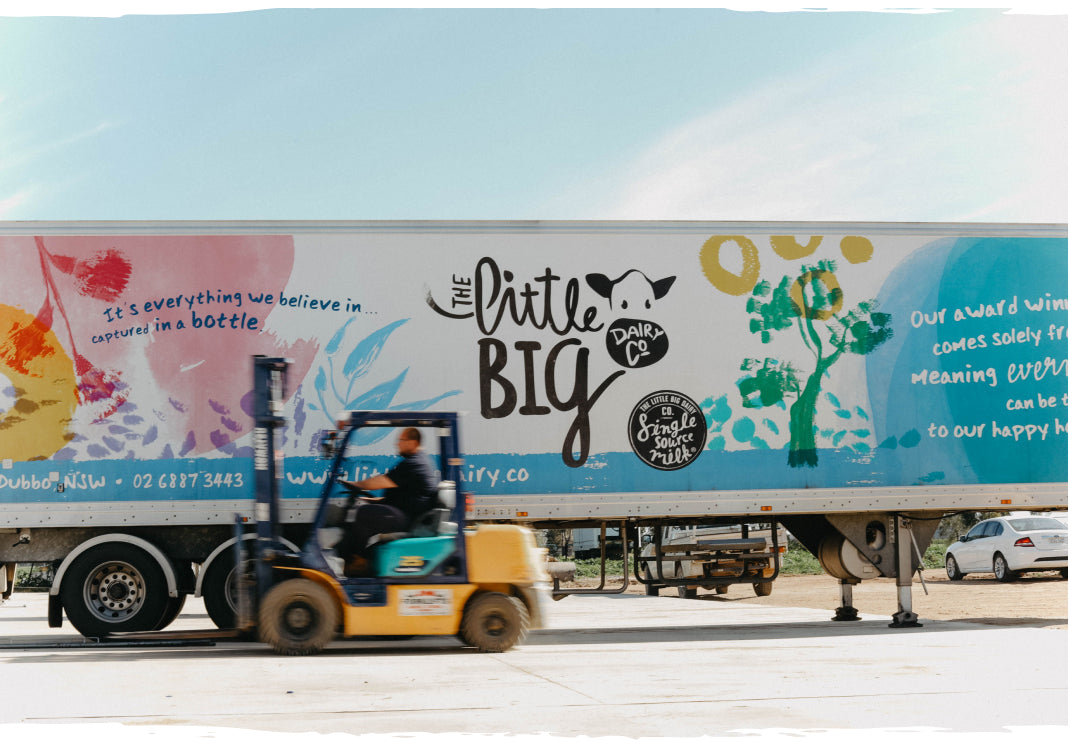 Why Full Cream Milk is
Great

for You
It raises "good" cholesterol – Everyone's told that saturated fats increase your cholesterol, but what you might not know is that this means it raises high-density lipoprotein, which has a protective effect on heart disease.

It can help manage your weight – Studies have shown that people who drink full cream milk and other high-fat dairy products tend to be less at risk of obesity than those who don't and are least likely to become overweight over time. Those who drank lower fat dairy products had a higher risk of abdominal obesity, which is where fat around the waistline comes from.

It reduces the urge for snacking – Another reason that people who are drinking full cream milk are less likely to have obesity issues is because high-fat dairy products will keep you fuller for longer, making you less likely to need a lot of snacks during the day.

It has high levels of essential fatty acids – Omega-3, for example, which is linked to reducing anxiety and depression by slowing cognitive decline. The fat-removal process also removes vitamins A and D which are essential in your diet to support your immune system and keep bones and muscles healthy.
Our Full Cream Milk is the
Highest

Quality We can Produce

Our family has been in the dairy business for over 100 years, so we've had plenty of time to try new things and learn what makes milk great. And what makes milk great is how you treat your cows. That's why all of our milk is single source, meaning that the whole process takes place right here on our Australian dairy farm.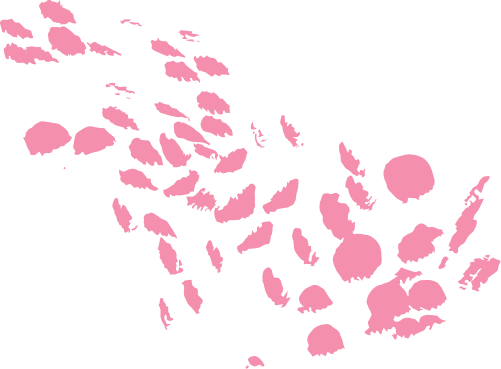 some customer love
Our business has been using Little Big Dairy Milk for around 6 months. We love the flavour, the consistency and the people behind the company. Little Big have been great in supporting our business and we love working with them. Keep up the good work!
I am always searching for milk that has not been stripped of its natural creamy flavour. I am so pleased my search is over! As a farmer I believe happy cows produce better milk and applaud your animal care.
Always a pleasure to support a great product. Throw in an enlightened approach to modern Australian sustainable agriculture that directly profits the actual producers and its an absolute no brainer.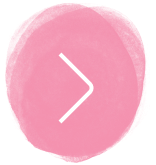 Australia's
Favourite

Favourite Full Cream Milk

We know the name of every single cow on our farm, and all of our products can be traced right back to an individual cow. As a family business, you can be assured that all of our cows are treated with only the best care to create only the highest quality products. We see the process from start to finish and ingredients we don't make on our farm all come from either local or Fairtrade milk farms.
Are You Looking for one of the Best Full Cream Milk Brands for Your Business?
We're one of the best full cream milk suppliers in Australia, but we have all kinds of different milk products for you to choose from, whether it's less cream, no cream, or even flavoured. We'd love to hear your ideas too so get in touch by calling 02 6887 3443 or filling out the contact form at the bottom of the page.
Emma
Our Range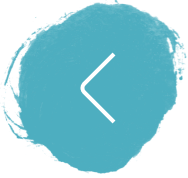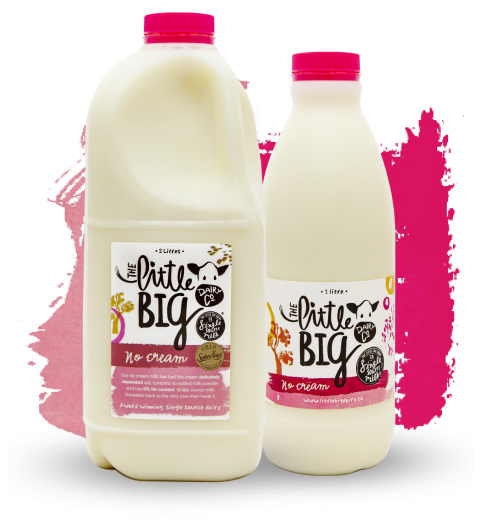 Our no cream milk has had the cream delicately separated out, contains no added milk powder, has 0% fat content, and boasts extreme froth-ability. Available in a 1 or 2 litre HDPE plastic bottle.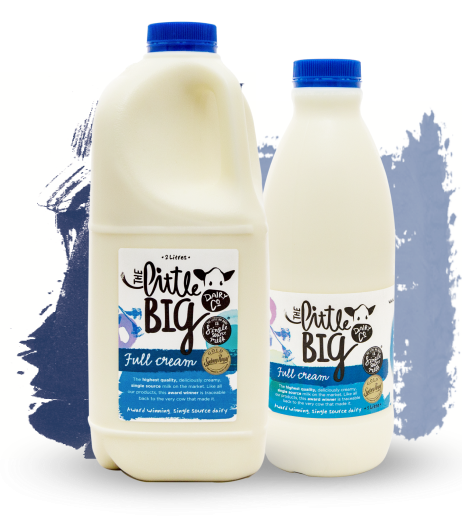 The best-tasting, deliciously creamy, Single Source milk on the market. Like all our products, this award winner is traceable back to the very cow that made it. Winning GOLD at the 2020 Royal Easter Show it is available in a 1 or 2 litre HDPE plastic bottle.
Accredited as being Australia's Champion Milk 2017, our less cream milk has all the flavour of our full cream milk, but a little less fat. Available in a 1 or 2 litre HDPE plastic bottle.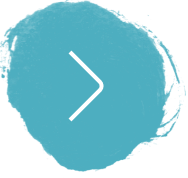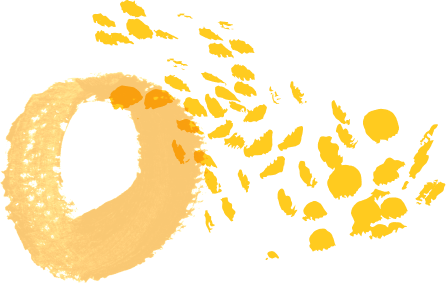 Award Winning
and this is only a few!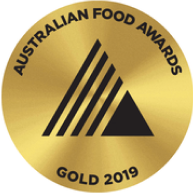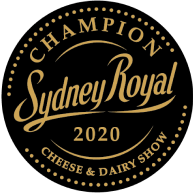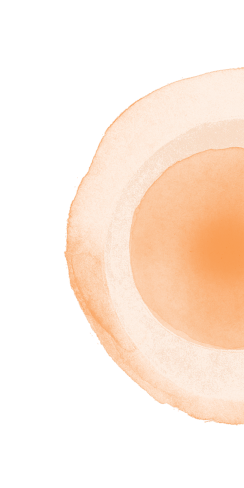 Want to try it for yourself?
Here's Where You Can Buy Our Products
Unlike most dairy brands, 1km down the road from our milking parlour is our own processing plant. This means we can guarantee the traceability, quality and integrity of our Single Source milk.

Yes!

We Wholesale To
Cafes And Retailers
To Cafe Owners
Our Single Source approach delivers high quality milk from source to supply that is traceable down to the very cow that made it. Bottled fresh daily in our on-farm factory, our milk has the perfect texture and stretch to enhance the taste of your coffee. Get to know how we produce better performing, more consistent and better tasting coffee.
To Retail Outlets...
Stocking the Little Big Dairy Co brand differentiates your store as a purveyor of unique, high-quality produce, and attracts shoppers with an appetite for premium milk from an authentic, ethical dairy supplier. People who try our milk tend to become loyal consumers, which means they'll keep coming back to your store.