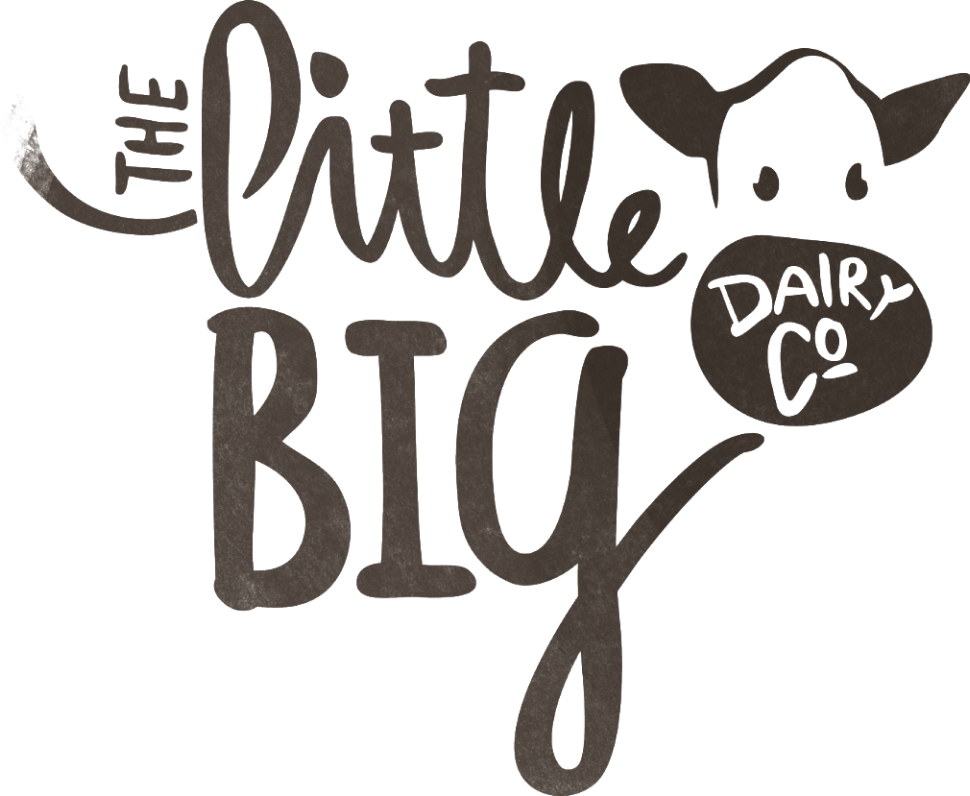 Heavy Cream Australia
Or maybe it's your favourite to use at home. Our heavy cream is the highest quality, deliciously creamy, Single Source milk on the market. All of our milk products are produced on our farm in New South Wales by our family. And we couldn't do it without our 1000 Holstein cows.
Many people tend to avoid heavy cream in Australia because of its high fat content, but there is very little evidence that suggests you should be avoiding it. Recent research has shown that it might be better for you than you think. Read More
Our Indulgent Dairy Farmer's Cream Gives You a Taste of Luxury
Dairy cream is such a versatile product. And when it tastes as great as ours does, you'll be searching for more and more reasons to use it. We have versions to suit all your cream needs. You can whip it and use it to make your favourite desserts, pour it over delicious puddings, drizzle it into aromatic sauces, beat it to make butter — the list goes on.
Just like our milk, our cream is produced on site on our family run farm. From the dairy cow to the packaging and labelling, our cream doesn't leave our premises until it's ready to be enjoyed. Our whole focus is around ethical and sustainable farming excellence, and this is evident in everything we do. Our beautiful cows form our extended family and they're cared for by us with the help of our experts, and our factory is on site just a kilometre from the dairy shed. By managing every step, all the way to production, we're able to deliver fresh, quality cream without compromising on taste as well as trace each drop of goodness back to the cow that created it.
Our packaging is all recyclable at both consumer level and industrial level, including transporting our products in cardboard boxing rather than plastic crates. This, added to the renewable energy sources powering our machinery and the technology we've invested in to keep operations running efficiently, we're set up for a successful, sustainable farming experience for years to come.
Our Dairy Farmer's Pure Cream Range
As you can see we pride ourselves on our single source methods here at the Little Big Dairy Co, as well as our optimised processes and investments, and we've created smooth, flavourful, rich dairy creams that hit the spot every time.
Our range includes our pure pouring cream, which is possibly the most delicious heavy cream option in Australia. It's perfect for whipping, cooking, baking, and turning into butter. We add zero additives and it's 42% butter fat content so it's a breeze to work with and it maintains its smooth consistency. It's the single best pouring cream you'll find and you'll never want to buy another brand once you try it.
Then there's our pure double cream option which is also available for wholesale buy in bulk. It's deliciously thick, creamy and sweet and will make the perfect pairing to all kinds of treats. You can stock your kitchen and supply your customers with premium tasting delights or fill your shelves with our glass jars perfect for your customers to enjoy at home. One thing is for certain — once they get a taste they'll keep coming back for more. There's a reason the judges of the 2018 Grand Dairy Awards voted it the best double cream in Australia.
Get Your Fresh Dairy Farmer's Cream Today
The multiple uses of dairy farmer's pure cream are endless and we can't wait to find out how you'll use yours. If you're looking to buy our double cream in bulk check the wholesale section of our website. And both varieties are widely available to consumers, so check out your nearest stockists with our stockists checker today and get ready to enjoy premium, high quality, and ethically made dairy farmers cream.
Read Less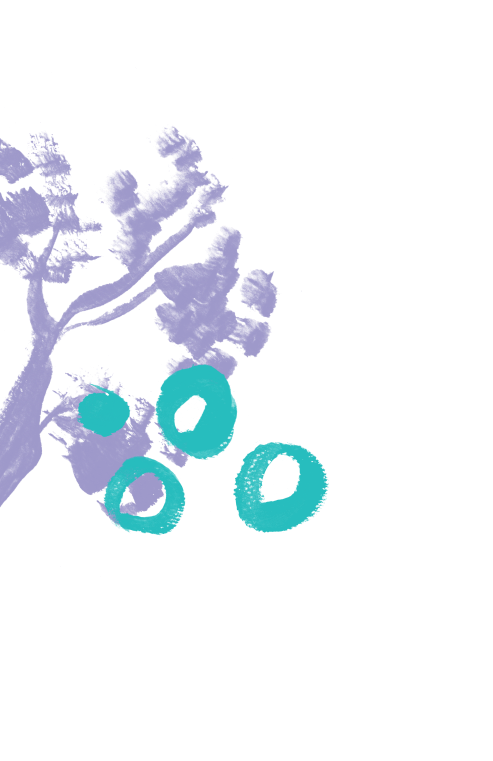 Everything We Believe, Captured In A Bottle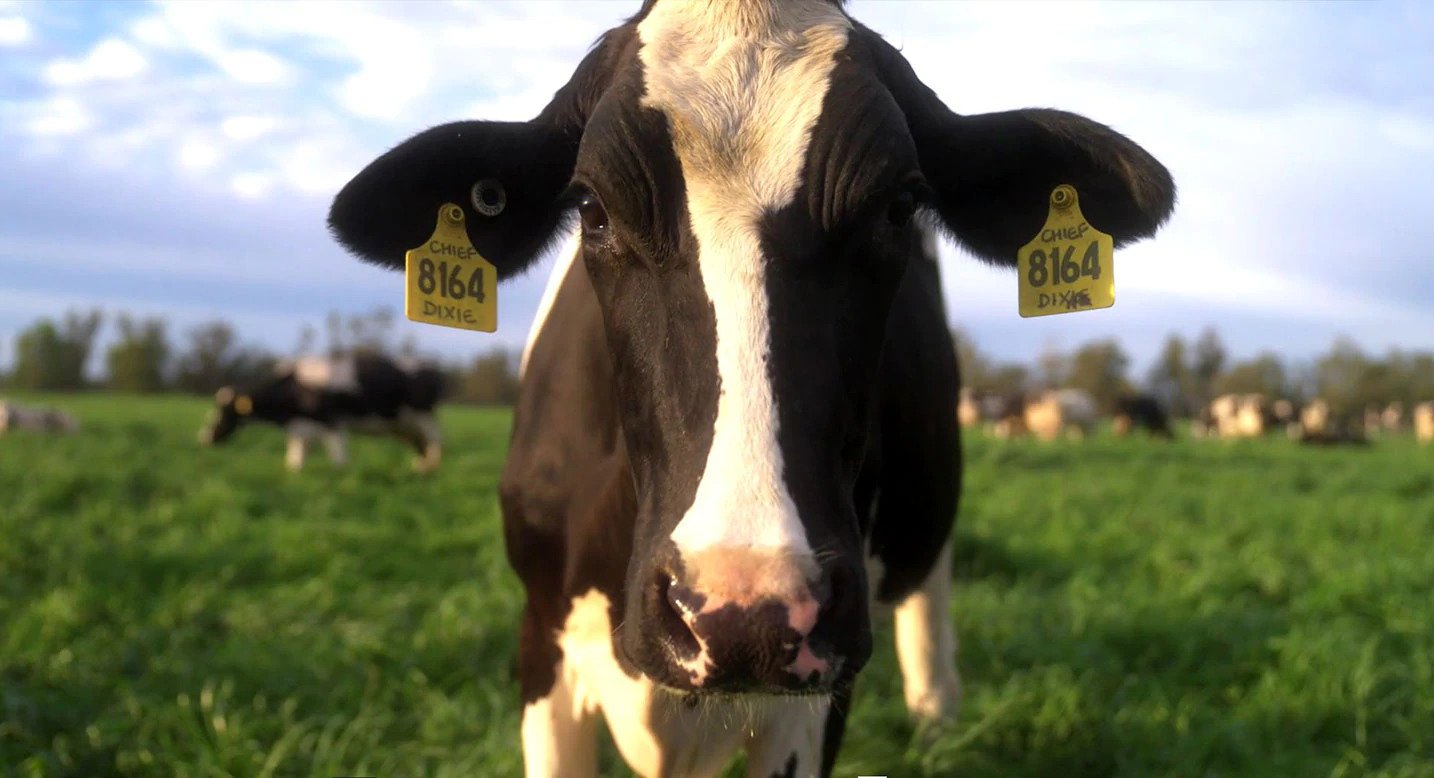 At the heart of our farm on the banks of the Macquarie River are two generations of our family who work tirelessly to bring you Australia's best tasting Single Source dairy brand. We each have a role, working together through the supply chain.
Multi Award
Winning
100% Australian
Owned
Single
Source
Sustainably
Farmed

100% Family
Operated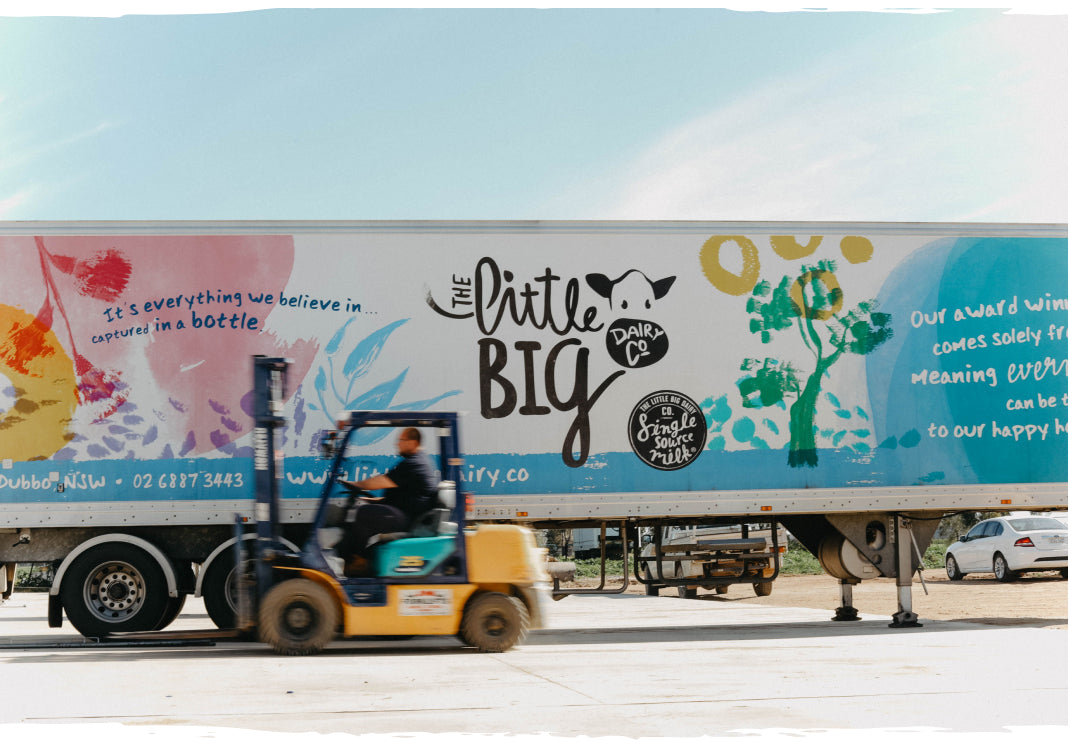 Why Heavy Cream is
Great

for You
It raises "good" cholesterol – Everyone's told that saturated fats increase your cholesterol, but what you might not know is that this means it raises high-density lipoprotein, which has a protective effect on heart disease.

It can help manage your weight – Studies have shown that people who drink heavy cream and other high-fat dairy products tend to be less at risk of obesity than those who don't and are least likely to become overweight over time. Those who drank lower fat dairy products had a higher risk of abdominal obesity, which is where fat around the waistline comes from.

It reduces the urge for snacking – Another reason that people who are drinking heavy cream are less likely to have obesity issues is because high-fat dairy products will keep you fuller for longer, making you less likely to need a lot of snacks during the day.

Heavy cream has high levels of essential fatty acids – Omega-3, for example, which is linked to reducing anxiety and depression by slowing cognitive decline. The fat-removal process also removes vitamins A and D which are essential in your diet to support your immune system and keep bones and muscles healthy.
Our heavy cream is the
Highest

Quality We can Produce

Our family has been in the dairy business for over 100 years, so we've had plenty of time to try new things and learn what makes milk great. And what makes milk great is how you treat your cows. That's why all of our milk is single source, meaning that the whole process takes place right here on our Australian dairy farm.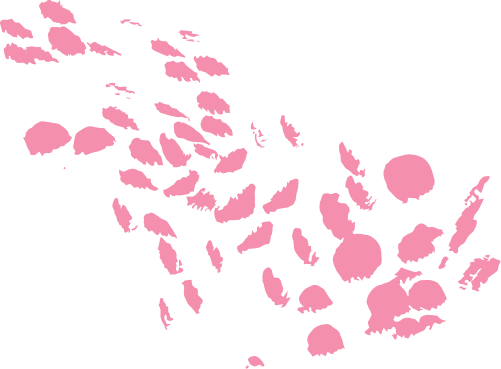 some customer love
Our business has been using Little Big Dairy Milk for around 6 months. We love the flavour, the consistency and the people behind the company. Little Big have been great in supporting our business and we love working with them. Keep up the good work!
I am always searching for milk that has not been stripped of its natural creamy flavour. I am so pleased my search is over! As a farmer I believe happy cows produce better milk and applaud your animal care.
Always a pleasure to support a great product. Throw in an enlightened approach to modern Australian sustainable agriculture that directly profits the actual producers and its an absolute no brainer.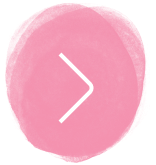 Australia's
Favourite

Favourite Heavy Cream

We know the name of every single cow on our farm, and all of our products can be traced right back to an individual cow. As a family business, you can be assured that all of our cows are treated with only the best care to create only the highest quality products. We see the process from start to finish and ingredients we don't make on our farm all come from either local or Fairtrade milk farms.
Are You Looking for one of the Best Heavy Cream Brands for Your Business?
We're one of the best heavy cream suppliers in Australia, but we have all kinds of different milk products for you to choose from, whether it's less cream, no cream, or even flavoured. We'd love to hear your ideas too so get in touch by calling 02 6887 3443 or filling out the contact form at the bottom of the page.
Emma
Our Range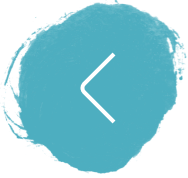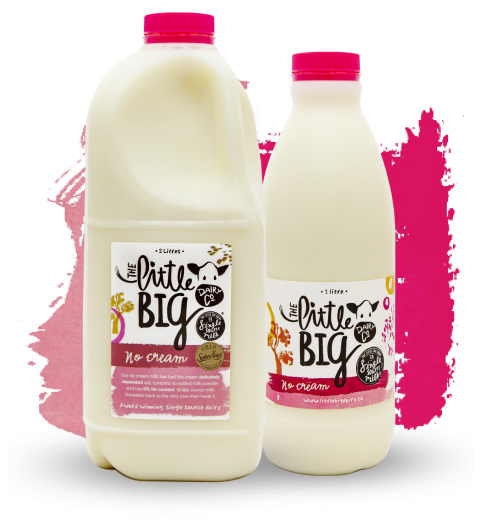 Our no cream milk has had the cream delicately separated out, contains no added milk powder, has 0% fat content, and boasts extreme froth-ability. Available in a 1 or 2 litre HDPE plastic bottle.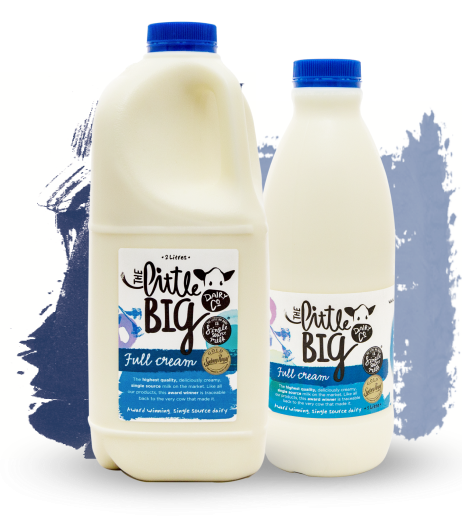 The best-tasting, deliciously creamy, Single Source milk on the market. Like all our products, this award winner is traceable back to the very cow that made it. Winning GOLD at the 2020 Royal Easter Show it is available in a 1 or 2 litre HDPE plastic bottle.
Accredited as being Australia's Champion Milk 2017, our less cream milk has all the flavour of our heavy cream, but a little less fat. Available in a 1 or 2 litre HDPE plastic bottle.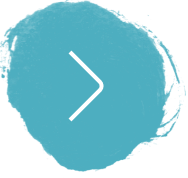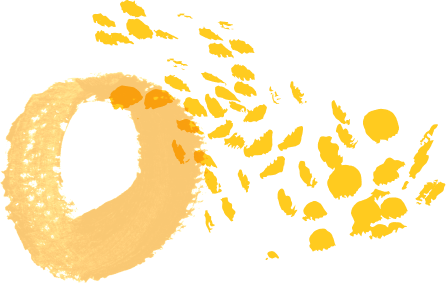 Award Winning
and this is only a few!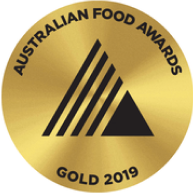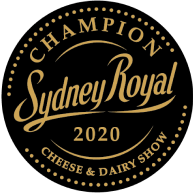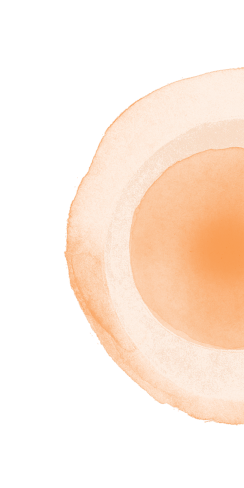 Want to try it for yourself?
Here's Where You Can Buy Our Products
Unlike most dairy brands, 1km down the road from our milking parlour is our own processing plant. This means we can guarantee the traceability, quality and integrity of our Single Source milk.

Yes!

We Wholesale To
Cafes And Retailers
To Cafe Owners
Our Single Source approach delivers high quality milk from source to supply that is traceable down to the very cow that made it. Bottled fresh daily in our on-farm factory, our milk has the perfect texture and stretch to enhance the taste of your coffee. Get to know how we produce better performing, more consistent and better tasting coffee.
To Retail Outlets...
Stocking the Little Big Dairy Co brand differentiates your store as a purveyor of unique, high-quality produce, and attracts shoppers with an appetite for premium milk from an authentic, ethical dairy supplier. People who try our milk tend to become loyal consumers, which means they'll keep coming back to your store.