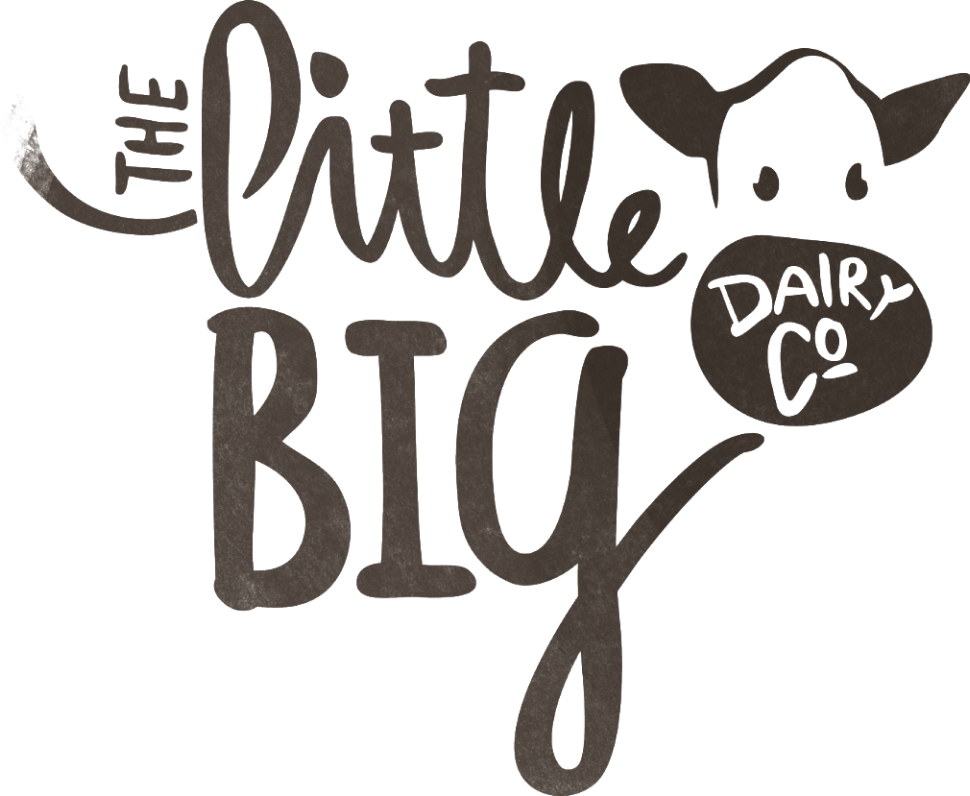 Australian Owned Milk Brands
We started the Little Big Dairy Co to deliver the best-tasting, 'Single Source' milk you'll drink to as many people as possible. It's our belief that this shouldn't be reserved for the lucky few. It should be readily available to many, supporting the economy in which it was made.
Read More
100% Australian-Owned Milk Brands
One of the key benefits of getting your milk from an Australian-owned milk producer is knowing exactly where your milk comes from. It saves on transportation costs associated with importing milk and it guarantees you a superior product, which is much fresher and less processed. NSW milk brands, like Little Big Dairy Co, deliver exceptionally high standards and we can even tell you the name of the cow that provided your glass of delicious milk.
Some dairy milk brands are linked to international parent companies, making it much harder for a consumer like you to track the origin of the milk. SupportingAustralian-owned milk brands gives you the power to support your local community and ensure you're satisfied that the dairy cows are being treated well.
Little Big Dairy Co does just that. Despite having 1000 cows, we know the names of each one and we support them all to lead healthy and content lives. Our cows are treated to the highest standards because we know that this helps our milk products taste superior as well as being ethical and sustainable.
When you're searching for 'which milk brands are Australian-owned, keep in mind that many brands are co-operatives. This might mean less operational control for the individual farmers, as well as other disadvantages. Little Big Dairy Co, with full operational control, reinvests in our farm to continue our efforts to introduce automation and recycling facilities. This ensures we continue to meet our own high standards and those of our consumers.
What Milk Is Australian Owned And Made?
The Little Big Dairy Co farm is located in Dubbo in the Central West of NSW. All milk production, processing and bottling are done right here on the farm. Our milk never leaves until the final product is ready to be shipped. This strategy makes Little Big Dairy Co one of the most popular milk brands in NSW. And that's because we can guarantee the quality of your milk, from start to finish.
NSW milk brands, like Little Big Dairy Co, help support the local economy and are becoming increasingly popular. Single-source milk is a premium product and should be enjoyed by as many people as possible. It's packed full of vitamins and minerals, and, because it's from a single source, it requires minimal processing. It's one of the best milk brands to buy in Australia - you won't believe the difference until you try it!
More and more Australians are searching forwhich milk is Australian owned because there are increasing concerns about the welfare of animals in international factories, as well as the cost (financial and environmental) of transportation. Opting for popular Australian-owned milk brands like Little Big Dairy Co means supporting your local community. It also gives you the chance to confirm the ethical and sustainable farm practices for yourself.
Transparency in the dairy industry is key.
How To Find Out The Best Milk Brand To Buy
Checking out the farm of origin is a must. Ensuring the welfare of the animals guarantees your milk is ethically sourced. Some farms run as co-operatives, for marketing and management benefits, but this doesn't guarantee all farmers are being treated equally or actively encourage reinvestment into farms.
Little Big Dairy Co keeps control of all operations, meaning that we have full oversight from the start of our milk production to the end - and we can guarantee our end product is of premium quality.
While we have many recycling and waste reduction strategies in place, we can always do more! And that's why we are always investing in the farm, for continuous improvement.
If you have any questions for us, we'd love to hear from you! If you want to learn hw to buy Australian Made Milk you can call or submit a form online with your query and a member of our friendly customer care team will be in touch.
If you want to hear more news from our farm, why not sign up for our newsletter? We'll keep you up to date with our sustainable practices and exciting new developments.
Read Less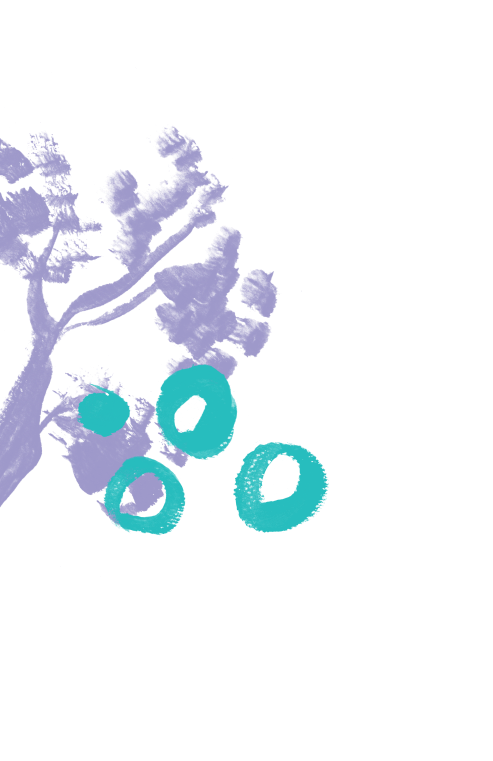 Everything We Believe, Captured In A Bottle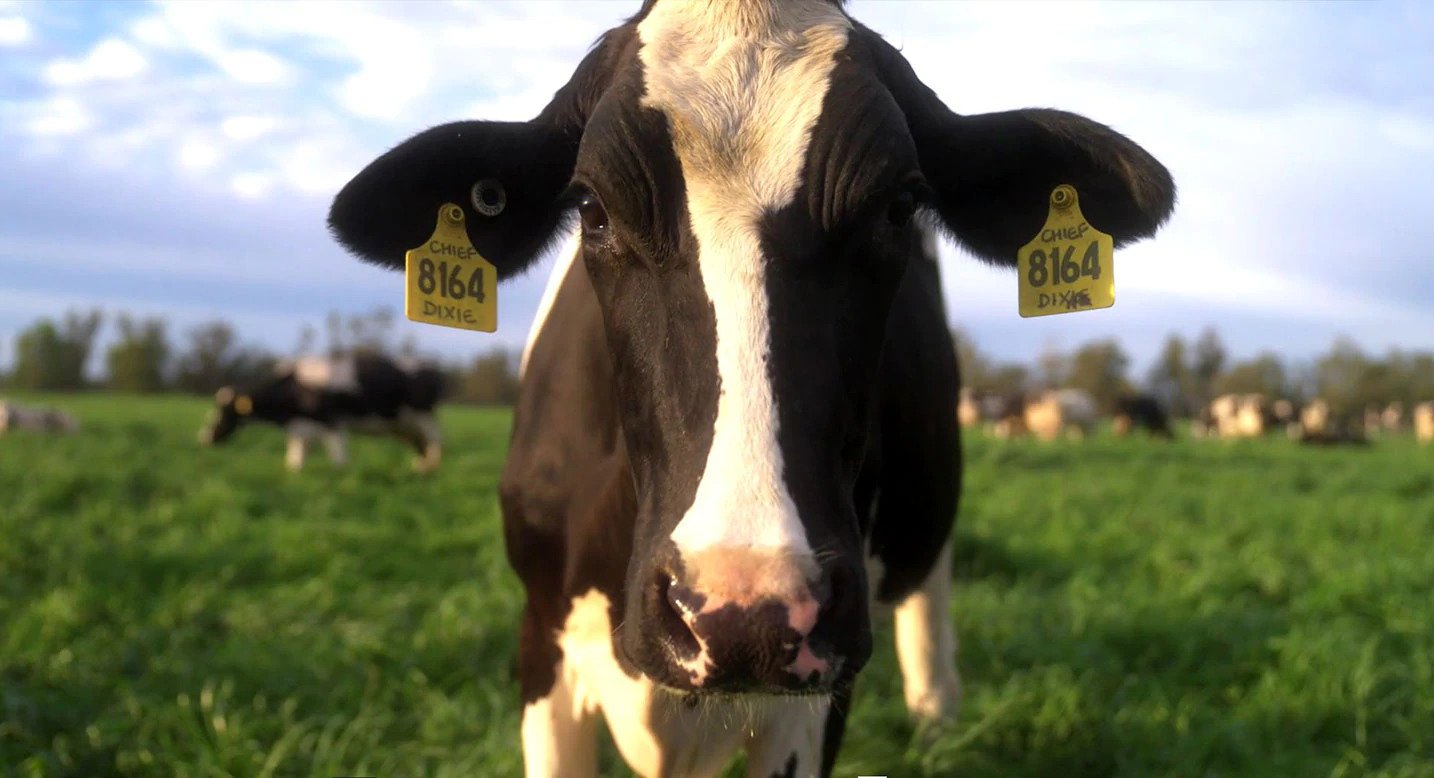 At the heart of our farm on the banks of the Macquarie River are two generations of our family who work tirelessly to bring you Australia's best tasting Single Source dairy brand. We each have a role, working together through the supply chain.
Multi Award
Winning
100% Australian
Owned
Single
Source
Sustainably
Farmed

100% Family
Operated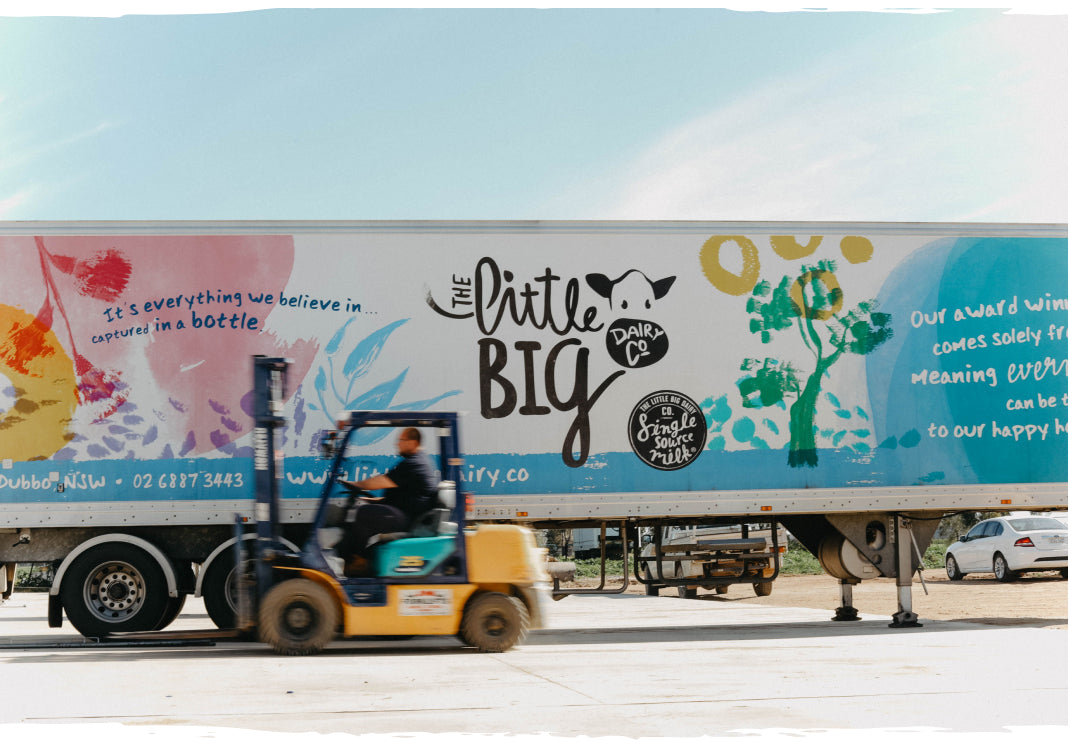 We're One of the
Freshest

Australian Milk Brands on the Market

Little Big Dairy Co is a unique company that offers a fresh take on how you think about milk. Every part of our process happens in one place, our farm in Dubbo. No other Australian milk brands have so much control over the development of their finished products. That's how we're able to deliver unparalleled quality with every taste!

We offer several varieties of regular milk, including non-homogenized products and pure cream. Our double cream was recently named a 2018 state winner in the delicious produce awards. We also sell several varieties of flavoured milks that are made from all-natural ingredients. Everything we sell is made with a passionate attention to detail and keen awareness of fair practices.
Our Flavoured Milk
Practically

Sells Itself

Like all of our products, flavoured milks from Little Big Dairy Co are made from our own milk. The syrups used for flavouring are also made on our farm. All the raw ingredients that go into our syrups are extremely pure and create an amazing taste.

Our social media is full of compliments for our flavoured milks. It's truly a delight to serve our customers so well, but we're also proud to be helping out our fellow farmers. You see, our syrup ingredients are all fair trade certified. This means we paid small farms a fair price in exchange for their hard work. We source ingredients from all over the world so our helping hand reaches very far!

If you want to help out farmers from around the world, and right here in Australia, try out one of our flavours today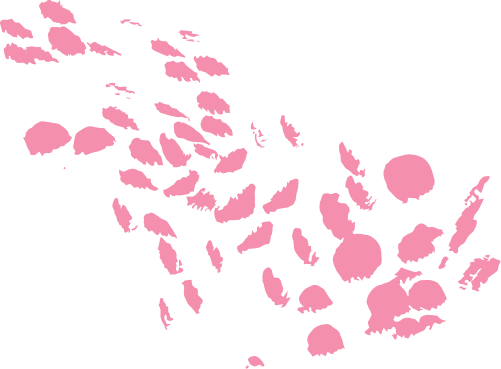 some customer love
Our business has been using Little Big Dairy Milk for around 6 months. We love the flavour, the consistency and the people behind the company. Little Big have been great in supporting our business and we love working with them. Keep up the good work!
I am always searching for milk that has not been stripped of its natural creamy flavour. I am so pleased my search is over! As a farmer I believe happy cows produce better milk and applaud your animal care.
Always a pleasure to support a great product. Throw in an enlightened approach to modern Australian sustainable agriculture that directly profits the actual producers and its an absolute no brainer.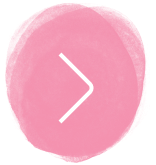 An Australian Milk Brand with a
Range

of Products
Coffee Milk - If you count yourself as a connoisseur of fine coffee, you have to try our coffee milk! We partnered with Republica Coffee, another Australian-owned company, to source the fair trade ingredients in this flavour. It contains the simplest ingredients because that's all you need when you work with good quality.

Chocolate Milk - There's nothing more classic than chocolate milk. It's a favourite for many because it takes you right back to being a kid. Just like our coffee milk, we use only the best and simplest ingredients for our syrup: raw sugar, cocoa, vanilla and chocolate essence.

Honey Malt and Vanilla Milk - Malted milk is another one of those old, childhood favourites. Add in a little honey and vanilla, all 100% natural, and you've got something truly delicious!
Fair Trade, Single Source, Delectable Result
Passion is what makes for excellent results, no matter what business you're in. That's why we work with local farmers and fair trade certified companies. They've always got a lot of heart, and it goes straight into what they do.
We know because we're exactly the same. That's why we've worked so hard to create a company that can compete in today's marketplace. With your help, we'll stay competitive for a long time to come. Try one of our flavoured milks and remember: when you shop local, you're giving back to the community that cares for you.
Emma
Our Range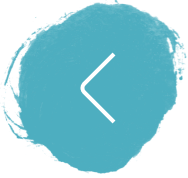 The highest quality, deliciously creamy, single source milk on the market. Like all our products, this award winner is traceable back to the very cow that made it. Available in a 1 or 2 litre HDPE plastic bottle.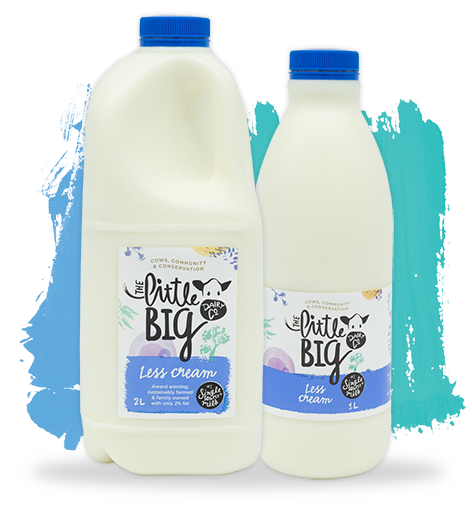 Accredited as being Australia's Champion Milk 2017, our less cream milk has all the flavour of our full cream milk, but a little less fat. Available in a 1 or 2 litre HDPE plastic bottle.
Our no cream milk has had the cream delicately separated out, contains no added milk powder, has 0% fat content, and boasts extreme froth-ability. Available in a 1 or 2 litre HDPE plastic bottle.
For those looking for a less processed option, our premium non-homogenised milk has a lovely thick layer of cream on top that you can shake in or scoop out. Available in plastic or glass.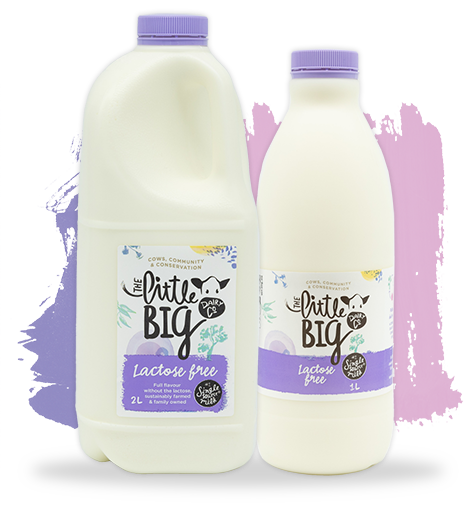 It is your favourite Full Cream milk, still full of flavour but without the lactose. Single Source milk, traceable back to the very cow that made it.
Available in a 2L HDPE bottle.
Made in house and containing only 4 ingredients including real coffee, raw sugar and vanilla in full cream milk, this product is Australia's only Fairtrade accredited coffee milk. Available in a 500ml or 2L bottle.
Made right here on our farm with only 4 ingredients, including raw sugar, cocoa, vanilla and full cream milk, Australia's only Fairtrade accredited chocolate milk is one both adults and kids can enjoy. Available in a 500ml or 2L bottle.
Truly addictive and 100% natural, this delicious drink contains less cream milk, local honey, malt extract and vanilla extract. A great sugar-free treat for all the family. Available in a 500ml or 2L bottle.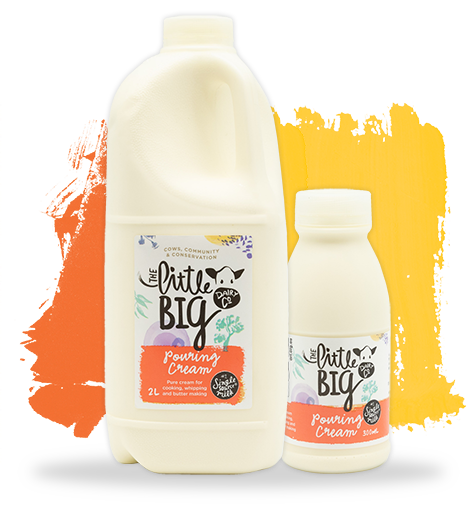 With 42% butter fat content and no additives, people love our 100% pure pouring cream for cooking, whipping and butter making. Available in 300ml and 2L HDPE bottles.
Available in 300ml glass jar or 1.1 litre and 2.2 litre tubs, our award winning cream is so sweet, so thick and so luscious, it's no wonder it was judged the number 1 cream in Australia in the 2018 Grand Dairy Awards.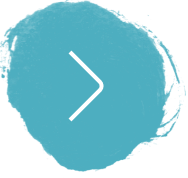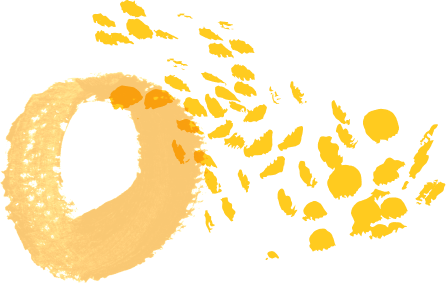 Award Winning
and this is only a few!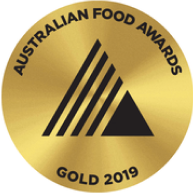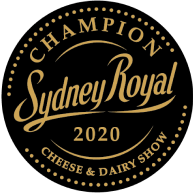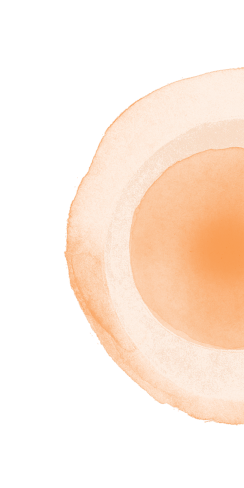 Want to try it for yourself?
Here's Where You Can Buy Our Products
Unlike most dairy brands, 1km down the road from our milking parlour is our own processing plant. This means we can guarantee the traceability, quality and integrity of our Single Source milk.

Yes!

We Wholesale To
Cafes And Retailers
To Cafe Owners
Our Single Source approach delivers high quality milk from source to supply that is traceable down to the very cow that made it. Bottled fresh daily in our on-farm factory, our milk has the perfect texture and stretch to enhance the taste of your coffee. Get to know how we produce better performing, more consistent and better tasting coffee.
To Retail Outlets...
Stocking the Little Big Dairy Co brand differentiates your store as a purveyor of unique, high-quality produce, and attracts shoppers with an appetite for premium milk from an authentic, ethical dairy supplier. People who try our milk tend to become loyal consumers, which means they'll keep coming back to your store.